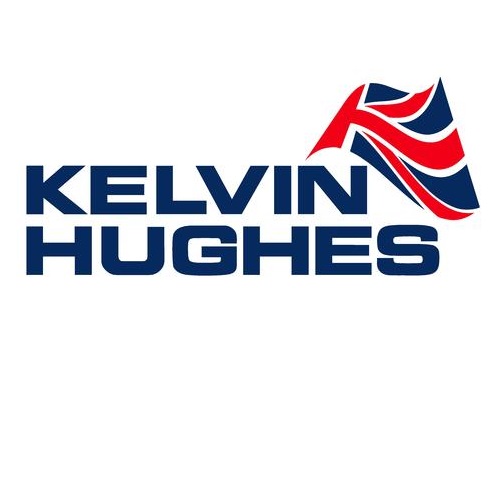 Kelvin Hughes has been contracted by Rodman Polyships to supply X and S band SharpEye radar systems for a range of new vessels being supplied to the Royal Oman Police Coast Guard (ROPCG).
With its advanced target detection capability, the solid-state SharpEye radar provides an industry-leading level of maritime situational awareness. Through the Doppler processing of the radar returns, SharpEye can identify objects with a low Radar Cross Section (RCS), from semi-submersed objects to the smallest of uncooperative craft, even in the most severe of weather conditions. Moreover, the radar's low power output reduces the probability of detection by ESM equipment and, with no magnetron involved, offers significant through-life cost benefits. Maintenance requirements are reduced to a minimum and there is no need for any formally qualified radar engineer on-board.
When equipped with SharpEye, with its superior detection performance, the vessels will be ideally suited to patrol the full extent of the Omani coastline which runs for some 1700 km from the Strait of Hormuz in the north to the borders of the Republic of Yemen in the south-west.
Reflecting the reputation of Rodman Polyships, particularly in the GCC countries, this is the fourth time that the ROPCG has commissioned new boats from the company's Spanish shipyard. Deliveries will begin this year and continue into early 2017.
Paul Mariner, Kelvin Hughes' Regional Sales Manager, commented: "We're delighted to have won this contract – a further confirmation of the superior performance, reliability and cost-efficiency of our SharpEye radar systems. We're now looking forward to working closely with Rodman Polyships to provide the ROPCG with the very best in maritime situational awareness."
Kelvin Hughes will be showcasing its latest naval and coastguard radar products including SharpEye solid state navigation and surface search radar at DIMDEX 2016 in Qatar between 29th and 31st March.
ABOUT KELVIN HUGHES

Kelvin Hughes Ltd is a world leader in the development, manufacture and supply of maritime navigation, surveillance and security radar systems. The company sets the international standard in solid state radar sensor technology with SharpEye™ and its market leading tactical and situational awareness radar display software's.
Our solid state radar technology is called SharpEye™ and is sold into a diverse range of markets and applications from maritime navigation, port vessel traffic services and coastal surveillance to ground surveillance and marine security applications.
With a product range covering from land to sea, Kelvin Hughes demonstrates its expertise in solid state radar detection technology with a breadth and depth that no other company can match.
The Kelvin Hughes group employs over 400 people worldwide, the company is divided into 3 business units: Security Systems, Maritime Systems and ChartCo.
Headquartered in Enfield, North London, UK, Kelvin Hughes operates a worldwide support network with eleven offices in seven countries that meet customer requirements 24/7.
With an eye to the future, Kelvin Hughes has embarked on a programme of continuous innovation to place it among the fastest-growing companies in the industry.