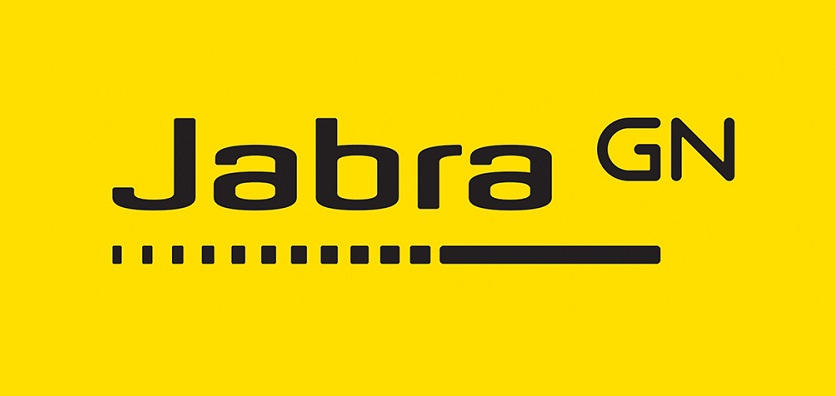 World's first True Wireless earbuds engineered for business use
Pioneer in sound breaks new ground by introducing professional-grade true wireless earbuds for the mobile professional
Evolve 65t are the first true wireless earbuds to attain Skype for Business certification
Four-microphone technology provides exceptional call quality
Connect to two devices simultaneously for optimal collaboration made simple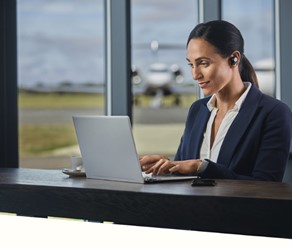 Jabra has launches the Evolve 65t in Australia and New Zealand – delivering true wireless earbuds specifically engineered for the mobile professional. The new edition to the market-leading Evolve range of professional headsets marks yet another engineering milestone for Jabra, as the pioneer of the world's first true wireless earbuds to attain Skype for Business certification.
True wireless earbuds are becoming increasingly popular among consumers, who value their convenience, comfort and sound quality, but until now there has been no professional-grade equivalent. The Evolve 65t changes the game for business, by incorporating all the winning features of the acclaimed Evolve range from Jabra: wireless freedom, great sound, UC-compatibility and dual connectivity for your laptop and smartphone.
Research1 reveals that a third of office workers spend less than 20% of their time working at their desk and the global workforce has become more mobile between 2015 and 2018 – a trend that is continuing. The Jabra Evolve 65t supports this shift towards mobile working that is sweeping across many businesses and industries. With workers no longer tied to their desk, mobility is becoming an increasingly important priority, with workers demanding high quality audio connectivity, UC integration and full flexibility.
The Jabra Evolve 65t delivers professional quality sound for calls and music in a true wireless earbud design for flexible use around the workplace or while travelling. These first professional true wireless earbuds enable business professionals to connect to customers or colleagues wherever they are.
"With the Evolve range we have focused on empowering users to be productive at work. Whether your main place of work is a crowded, open office or a flexible environment, it is crucial that you have seamless connectivity and optimal concentration. With Evolve 65t, we now add a true wireless headset to the professional experience," said David Piggott, ANZ Managing Director, Jabra.
The Evolve 65t has been specifically engineered to marry user needs with a high-quality audio experience. With the touch of a button, users can send voice commands to their digital assistants of choice, so they can be connected and stay connected – even as they shuttle between different locations throughout the day. They are also able to connect to two devices simultaneously, ensuring that users never have to compromise on their professional presence even when on-the-go.
The Skype for Business certified four-microphone technology enables optimal call quality for the true wireless form factor. And following the recent announcement that Microsoft Teams now supports call control (HID) enablement, Jabra devices will continue to be supported within Teams.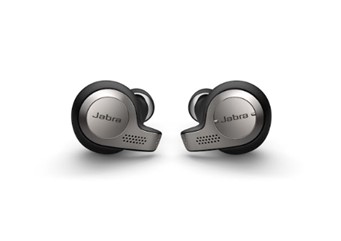 Evolve 65t at a glance:
Certified for excellence – Skype for Business certified to provide validation for high quality experience 
Sound on the go – Superior true wireless sound with 4-microphone technology
Power to last the day – Up to 15 hours of battery-life (with charging case) and fast-charge feature to power 1.5 hours of additional use on just a 15-minute charge 
Dual Connectivity – Connect to two devices simultaneously for the optimal collaboration experience. Superior true wireless stability to reduce call and music dropouts
Mobile Concentration – Multiple fitting options for perfect seal and hear-through functionality for an adjustable Passive Noise Cancellation experience 
Music, the way you want to hear it – Superior music experience with integration to the Jabra Sound+ app for personalizing the sound and user-experience 
Voice commands made simple – One-touch access to digital assistants of choice
1 Source: Jabra & Kantar 'Knowledge Worker Study 2018', June 2018, 1,350 respondents
Find out more about Jabra Evolve 65t at https://www.jabra.com.au/business/office-headsets/jabra-evolve/jabra-evolve-65t
About Jabra
Jabra is a leader in engineering communications and sound solutions – innovating to empower both consumers and businesses. Proudly part of the GN Group, we are committed to letting people hear more, do more, and be more than they ever thought possible. Through sound, we help transform lives. Jabra engineering excellence leads the way, building on 150 years of pioneering work. This allows us to create integrated headsets and communications tools that help professionals work more productively; and wireless headphones and earbuds that let consumers better enjoy calls, music, and media. Jabra employs close to 1,100 people worldwide, and reported annual revenue of DKK 4bn in 2017. The GN Group, founded in 1869, operates in 100 countries and delivers innovation, reliability, and ease of use. Today, GN employs more than 5,500 people, and is Nasdaq Copenhagen listed.
GN makes life sound better. www.jabra.com