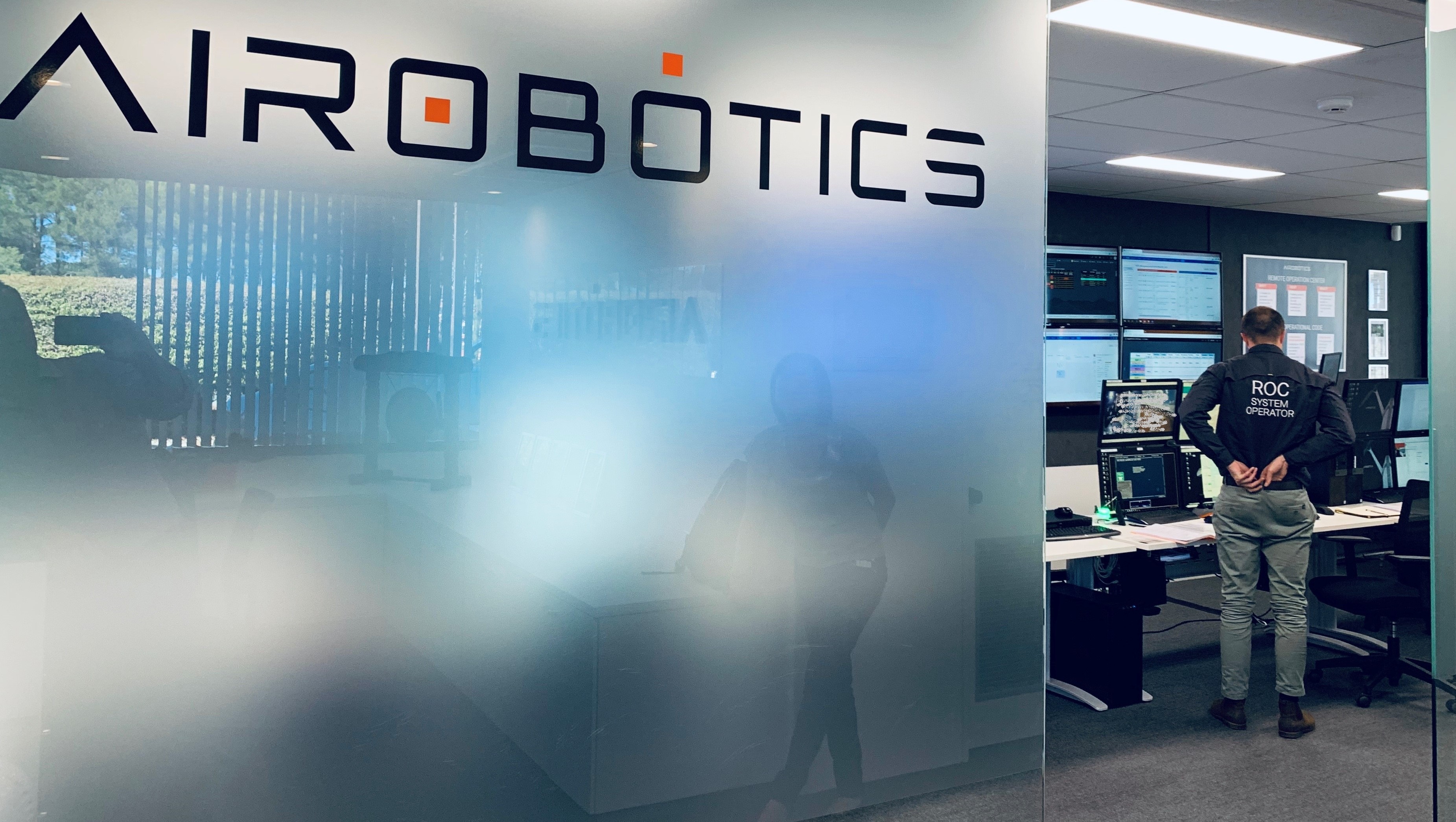 Founded in Petah Tikva, Israel in 2014, Airobotics is not the type of advanced technology startup company one would have expected to find in a quiet suburban industrial park just 20 minutes south of Perth, Western Australia. For many startups, having a robust Israeli origin does provide a sense of confidence and purpose, including Airobotics becoming Australia's first and only Civil Aviation Safety Authority (CASA) approved operator of automated multi-rotor drones for beyond visual line of sight (BVLOS) operations, with no aircrew needed at the client site. Similar approvals are held with Civil Aviation Authority of Israel, as well as certification from the US Federal Aviation Administration.
But you won't see Airobotics delivering pizza anytime soon. Ran Krauss, CEO and Co-Founder has a vision of focusing on the industrial and commercial applications of drones for surveillance, emergency response, surveying and mapping.
From its ROC (Remote Operations Centre) in the unassuming Kardinya building, Airobotics flies drones over 1,000 kilometres away across WA's northern and eastern regions. Whilst not giving away their client details, a majority of current missions involve survey work, including twice daily inspections of haulage roads. The point of difference is the automation of the entire process, from the flight itself through to the data collection and reporting to the client. Monitored via live video and data feeds from the drone to the ROC, the client is delivered a report within just a short time of the flight concluding.
The Optimus quad rotor drone, with a 1.8m span, takes off and lands via a 2.6 tonne, 2.5m2 portable, self-contained airbase. The Optimus has multiple payload options; lidar, dual video, thermal and mapping.  The Trion payload is Airobotics' own security and inspection video solution.  With pilots, or system operators, located in the ROC, there are several airbases deployed in WA and engaged on a client subscription payment model, which allows any client to benefit from drone technology whilst ensuring compliance with CASA regulation requirements.
Requiring ground power, communications for the mast and monthly maintenance, the Airobotics drone and airbases, with a robotic self-changing battery process, can deliver a return on investment on personnel efficiencies. For the haulage road surveys, Airobotics replaces two surveyors needing to drive out, work and drive back and report, instead to refocus their time on planning and data analysis.  The drone does all this in a quarter or less of the time and arguably with more accuracy. Via cloud and data analytics, the automation of the flight, data collection and insights reporting is where the innovation lies. Other missions have included security inspections with CASA approved flight routes allowing bushfire monitoring and site perimeter checks.
On the back of US$111 million funding to date, the Kardinya premises were established in 2017 and the company headquarters was moved to Scottsdale, Arizona in September 2018, managing flights across North and South America. Choosing WA for its first Australian base, the company is working with the mining, construction and industrial sectors and has clearly invested for the long term. In addition to housing the ROC, the expansive warehouse facilities allows airbase and drone maintenance and pre-deployment flight checks before the airbases are taken to site.
MySecurity Media visited the Kardinya premises on March 29, whilst a live flight was in operation and a walk around the warehouse. Thanks to Joe Urli and Kimberley Lim for organising the visit.
By Chris Cubbage, Executive Editor