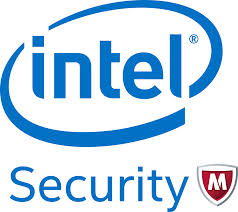 McAfee, part of Intel Security, has announced a host of new senior appointments across its ANZ Consumer business, including Matthew Drake to the role of ANZ Consumer Director, David Berthelsen as ANZ Business Development Manager and Paul Puech as Asia Pacific Online Sales Manager at Intel Security.
The announcement comes as Intel Security continues to invest in its Asia Pacific Consumer operations, a process begun earlier in the year with the appointment of ex-Symantec Consumer Vice President, David Freer.
Bringing with him an outstanding array of experience, Matthew Drake joins the North Sydney-based McAfee team, taking responsibility for all of Intel Security's routes to market including OEM & ISP partnerships, retail and online operations.
Over the past nine years, Matthew has led Symantec's Australia & New Zealand Norton consumer business and has previously held global marketing roles in the US as well as North American consumer and channel marketing responsibilities.
Throughout his career, he has won numerous awards including the CEOs Champion's Circle, Worldwide Consumer Salesperson of the Year, Worldwide Consumer Sales Leader of the Year, and was recognised in 2014 with the ARN Community Channel Champion award.
Matthew comments, "The past year has well and truly brought global digital security to the forefront of public concern.  McAfee is in a very strong position and I'm very much looking forward to building on this and driving further expansion across Australia and New Zealand."
David Berthelsen was the National Brands Manager for Oceania, leading major projects that developed brands and products for the app based 'Connected Fitness' market.  Prior to his most recent role, David was Country Manager for Symantec New Zealand's Norton business and in addition had account responsibility for some of the largest retail accounts in Australia.  He will report into Matthew Drake.
Paul Puech joins from international mobile gaming company Gameloft, where he held numerous senior roles including Country Director Australia and Acquisition Sales for APAC.  Prior to Gameloft, Paul worked across Brand and Product Manager positions at L'Oreal and Unilever.
David Freer, Vice President, Consumer APAC added, "We are hugely excited to welcome Matthew, David and Paul to the Intel Security family.  All three bring such a broad range of refined experience to
Intel Security's consumer business and are the perfect fit as we continue to drive the Asia Pacific region forward."