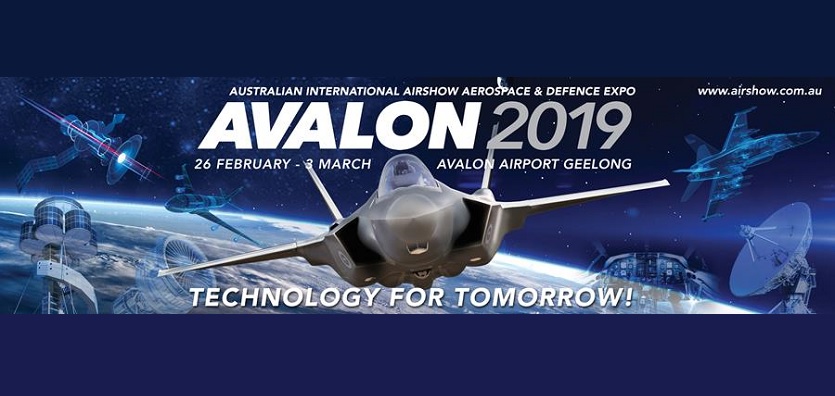 Seven Australian innovators have been presented with Avalon 2019 Innovation Awards worth some $45,000 by the Minister for Defence Industry, the Hon. Steve Ciobo MP. The winners include an SME whose Sapphire Crystal clock has 'fast-forwarded' Defence's Jindalee radar upgrade by 20 years and a young innovator using 3-D printing technology to build extremely complex rocket motor nozzles that will reduce space launch costs by up to 25%.
The Innovation Awards program was created by Aerospace Australia Limited, organiser of Avalon 2019 – the Australian International Air Show and Aerospace and Defence Exposition. The first Innovation Awards were presented six years ago at Avalon 2013 and since then some $350,000-worth of SME Innovation Grants and Young Innovator Awards have been presented.
The Awards and Pitchfest prizes were presented on Wednesday 27 February in a ceremony at the Avalon 2019 Theatrette. The winners were:
Avalon 2019 National Civil Innovation Award: InnovAero Pty Limited (WA)
Avalon 2019 National Defence Innovation Award: Defence Innovations Pty Limited (VIC)
Avalon 2019 Defence SME Innovation Grant ($15,000): Cryoclock Pty Limited (SA)
Avalon 2019 Young Civil Innovator Award ($15,000): Mr Graham Bell, Monash University & NextAero Pty Limited (VIC)
Avalon 2019 Young Defence Innovator Award ($15,000): Mr Jimmy Toton, RMIT University and DMTC Limited (VIC)
Avalon 2019 Innovation Award for Space Operations and Technology: Inovor Technologies Pty Limited (SA)
Avalon 2019 Innovation Award for Autonomous and Unmanned Systems and ISR: Cryoclock Pty Limited
Avalon 2019 Innovation Award for Training: Toll Helicopters ACE Training Centre
Avalon 2019 Innovation Award for Aeronautics and Counter-Drone Systems: InnovAero Pty Limited
In addition, three Award contenders won a High Commendation. NOTE: See website link below for highly commended organisations.
"Our Innovation Awards were the first, and remain the only, such awards to recognise and reward the creativity, achievements and sheer excellence of innovative Australian companies and individuals in the aerospace industry," said Avalon 2019 CEO Mr Ian Honnery.
"The fact that entrants were so eager to submit entries for the Avalon 2019 Innovation Awards is a reflection of both the quality and ambition of Australian companies and the growing prestige of these awards," Mr Honnery added.
The National Award winners were presented with engraved glass boomerangs, symbolising the inventiveness of Australia's first peoples and their unique contribution to aeronautical history. The boomerangs were designed and made by Wathaurong Glass Arts, an indigenously owned and managed cooperative in Geelong.
The winners of the SME Innovation Grant and the Young Innovator Awards were presented with cheques for $15,000 each as rewards for their efforts and as a financial contribution to further innovation and the development of professional skills.
"Our purpose as a foundation is to promote the development of Australia's industry capacity in the fields of aerospace, defence, maritime and IT," Ian Honnery said.
"That the awards have been won by such high-quality candidates speaks for the quality of the individuals, companies and organisations making up Australia's civil and military aerospace industry."
For details of the award winning innovations and video interviews with the innovators, go HERE.