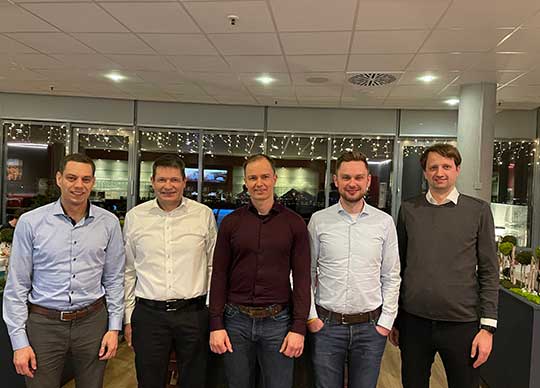 IST AG has announced the take-over of the management of Infrasolid GmbH. IST AG will expand its product portfolio to include thermal IR radiation sources used in the field of infrared (IR) analysis and in the near-infrared (NIR) range.
Infrasolid GmbH was founded in May 2017 as a spin-off of the Institute for Solid State Electronics at the TU Dresden and currently has 14 employees. Infrasolid develops, produces and markets thermal IR radiation sources that are used in the field of infrared (IR) analysis as well as in the near infrared (NIR) range and have better performance parameters than conventional IR radiation sources.
"Our IR/NIR emitters can be used in a variety of ways, from emission monitoring, environmental protection and safety, to the oil, gas, chemical, and food analysis industries, to medical applications or perhaps in the future in mobile telephones." explains Dr.-Ing. Marco Schossig, Managing Director of Infrasolid GmbH. "There are no limits to our emitters when it comes to measuring the composition of gases, liquids or solids. We look forward to working with Innovative Sensor Technology IST AG as a strong and reliable partner to further scale and automate our infrared emitter technology and to serve new applications and markets with our products."
Dr. Jörn Lützen, Managing Director of IST AG, is delighted: "By integrating Infrasolid into the IST Group, we have reached another milestone in our growth strategy. Technologically, there are great advantages for both parties as well as their customers. On the one hand, Infrasolid's unique technologies open up completely new possibilities and options for IST AG's partners and product portfolio, and on the other hand, Infrasolid can also benefit from the use of IST AG technologies in the future."
Image: Dr. Tobias Ott, R&D Manager, Dr. Jörn Lützen, Geschäftsführer der IST AG, Dr. Marco Schossig und Dr. Benjamin Buchbach, beide Geschäftsführer Infrasolid, Dr. Christoph Hepp, Head of Sensor Development IST AG.