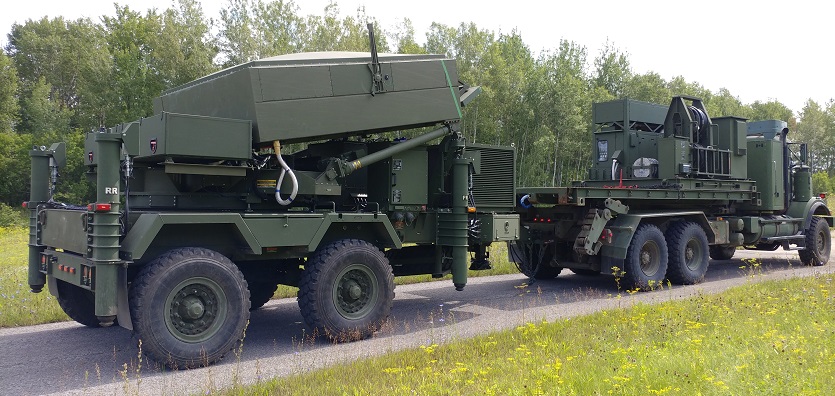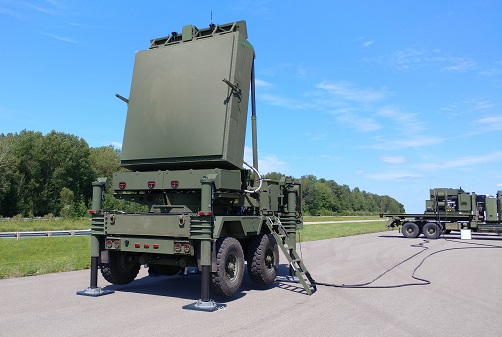 IAI-ELTA marked the 100th ELM-2084 Multi-Mission Radar (MMR) family acquisition with a prestigious event and exhibition held in ELTA facilities in Ashdod, Israel, including the participation of senior MOD and military officials, military attaches, and current users worldwide.
The MMR radar family was acquired by countries worldwide and has proved to be a revolutionary game-changer in the world of air surveillance and air defense. The 100 Radar systems and associated projects have recently crossed the 1.9 billion dollar mark.  Initially developed for the Israeli Defense Forces requirements and improved for the "Iron Dome" interception system a decade ago, the MMR family has grown and evolved throughout the years to offer capabilities for air surveillance, air defense, C-RAM and Artillery Hostile Weapon Location and Friendly Fire Ranging. MMR is a main sensor of "Iron Dome", "David's Sling" and IAI's land-based "Barak" weapon systems that have changed the landscape of the modern battlefield.  The Barak is a land and naval short to long range point and area defense missile system, which has been proven operationally in concert with the MMR radar with several customers to date. The radar has been proven through more than 1500 operational intercepts in battle since 2011, and continues to be improved through lessons learned during past conflicts and updated technologies.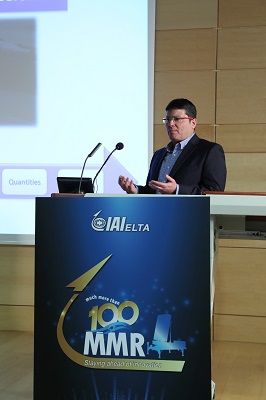 Speaking at the event, Col (ret.) Moshe Patal, director of Israeli Missile Defense Organization (IMDO) said: "The Israeli active interceptor sensor network includes multiple MMR radars, which serve for air situational surveillance and air defense systems. These systems are connected and fully interoperable with US systems for regional Air Situation Picture and engagement coordination. This interoperability has been evaluated and proven during numerous joint US-Israeli exercises such as Juniper-Cobra".
Israel Aerospace Industries:
IAI Ltd. is Israel's largest aerospace and defense company and a globally recognized technology and innovation leader, specializing in developing and manufacturing advanced, state-of-the-art systems for air, space, sea, land, cyber and homeland security. Since 1953, the company has provided advanced technology solutions to government and commercial customers worldwide including: satellites, missiles, weapon systems and munitions, unmanned and robotic systems, radars, C4ISR and more.  IAI also designs and manufactures business jets and aerostructures, performs overhaul and maintenance on commercial aircraft and converts passenger aircraft to refueling and cargo configurations.