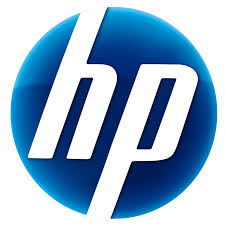 Actionable threat intelligence, enhanced visibility and analytics help enterprises protect against cyberattacks
HP has introduced a new suite of security solutions designed to help organisations strengthen network defence against the growing landscape of cyber threats. Through actionable threat intelligence, enhanced visibility and analytics, as well as flexible deployment options, the new HP TippingPoint Threat Protection System enables enterprises to prevent network attacks and disrupt the threat lifecycle before damage occurs, while simplifying security operations.
As cyberattacks continue to increase in frequency and sophistication, organisations are challenged with detecting and blocking advanced persistent threats (APTs), zero-day attacks and malicious software. Current technology controls against APTs are not keeping pace with inherent risks, as 72 percent of organisations report that exploits and malware have evaded their Intrusion Detection Systems, and 76 percent say they have evaded antivirus solutions1. To ensure that critical data remains secure, organisations need an advanced network security approach to detect the threats they cannot see and ensure all vulnerabilities are patched.
"Customers are facing a dynamic threat landscape and are struggling to keep up with the increasing number of vulnerabilities in their environments," said Shane Bellos, general manager, Enterprise Security Products, HP Software, HP South Pacific. "HP TippingPoint's Threat Protection System, combined with our Digital Vaccine® threat intelligence, helps customers gain control of their patch management lifecycle by providing pre-emptive coverage between the discovery of a vulnerability and the availability of a patch, as well as added protection for legacy, out-of-support software."
Preventing Attacks with the HP TippingPoint Threat Protection System
The HP TippingPoint Threat Protection System provides enterprises with "dual persona" options: the ability to deploy the system as a next-generation intrusion prevention system (IPS) or a next-generation firewall (NGFW), offering customers operational flexibility to help maximise their investment. The platform offers three systems: the 440T Threat Protection System, the 2200T Threat Protection System, designed for mid to large enterprises; and the V Series Virtual Threat Protection System, to be delivered as a virtualised appliance for threat prevention and network enforcement services in a cloud environment. These solutions offer customers:
Actionable Threat Intelligence: In-line protection with real-time virtual patching for both known and zero-day vulnerabilities through the Digital Vaccine (DV) service, powered by the industry-leading2 threat intelligence from DVLabs helps prevent network attacks before they occur.
Enhanced Visibility and Analytics: Greater visibility into the network without complex manual aggregation supplies the insights and context needed to drive informed security decisions.

On-box Secure Sockets Layer (SSL) inspection provides the ability to help customers minimise security "blind spots" created by encrypted traffic by inspecting and blocking malicious attacks on inbound SSL traffic.
Enterprise Vulnerability Remediation (eVR) allows customers to import vulnerability scans from vulnerability management/incident response vendors to enable customers to map vulnerabilities to Digital Vaccine filters and remediate with a virtual network patch.

Operational Simplicity: Flexible physical and virtual deployment options are easy to setup and manage through a unified management interface. Out-of-the-box recommended settings with automatic updates allows customers to obtain fast and on-going threat protection with little manual effort.The platform will also provide customers with HP TippingPoint's distinctive, vulnerability-based Digital Vaccine threat intelligence that allows customers to improve upon the security effectiveness found with the more commonly used known-exploit signatures. Through the HP Zero Day Initiative (ZDI), which is celebrating 10 years as a leading vendor-agnostic vulnerability disclosure program, and integration with DVLabs, HP TippingPoint also helps to provide advanced protection against vulnerabilities during the window between exploit identification and the availability of a software patch.
"Before TippingPoint, the only line of defence we had was a firewall. We realised we needed to add something to our network that would allow us to effectively pinpoint the holes and exploits in our network," said Cody McDowell, network administrator for uShip. "With the HP TippingPoint 440T, I was able to configure and implement into production within 30 minutes with the recommended settings and we saw immediate results. We couldn't have asked for a better, yet easier product to setup and manage."
1 The Ponemon Institute. "The Economic Impact of Advanced Persistent Threats." May 2014
2 Frost & Sullivan. "Frost & Sullivan Recognizes HP Security Research and HP TippingPoint for Setting Industry Benchmark among Security Research Organizations." July 2014
Pricing and Availability
The HP TippingPoint 440T is currently available worldwide. The HP TippingPoint 2200T and V Series Virtual Threat Protection Systems will both be available later this year.
For more information on the family of HP TippingPoint Threat Protection System solutions, visit www.hp.com/go/tps.
About HP Security
HP enables organisations to take a proactive approach to security, disrupting the life cycle of an attack through prevention and real-time threat detection. With market-leading products, services and innovative research, HP Enterprise Security enables organisations to integrate information correlation, application analysis and network-level defence. Additional information about HP Enterprise Security can be found at www.hp.com/go/esp.
Join HP Software on LinkedIn and follow @HPSoftware on Twitter. To learn more about HP Fortify and HP Enterprise Security Products on Twitter, please follow @HPsecurity and join HP Enterprise Security on LinkedIn.
About HP
HP creates new possibilities for technology to have a meaningful impact on people, businesses, governments and society. With the broadest technology portfolio spanning printing, personal systems, software, services and IT infrastructure, HP delivers solutions for customers' most complex challenges in every region of the world. More information about HP is available at www.hp.com.au.