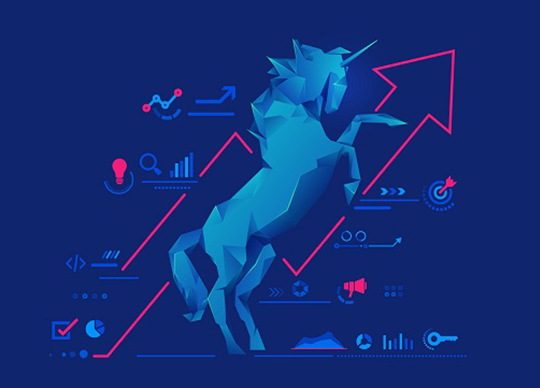 Generative AI (GenAI) startups are stealing the tech spotlight as the linchpin in the AI revolution.
Fuelled by hefty venture capital backing, more than a dozen GenAI startups have sprinted to billion-dollar "unicorn" status in just three to four years, shattering the typical 7–9-year norm of unicorns, according to GlobalData.
Kiran Raj, Practice Head of Disruptive Tech at GlobalData, comments: "In the tech world, it is all about speed, and GenAI startups are leading the charge. Their unprecedented climb to unicorn status in record time is both impressive and indicative of the enormous potential GenAI holds. From transforming healthcare diagnostics to revolutionizing consumer experiences, these startups are pushing the boundaries of technology to tackle various real-world problems. As they continue to carve out their niche, these companies will shape how we live, work, and interact in the years to come."
Shagun Sachdeva, Project Manager of Disruptive Tech at GlobalData, comments: "The year 2022 set the foundation for GenAI's growth, and 2023 is poised to build upon that momentum. When we look back at 2021 and 2022, we see that the GenAI space was relatively immature, with cautious optimism prevailing. Many investors grappled with the complexities of this emerging technology and were hesitant to define their investment strategies clearly. However, in 2023, we are witnessing a clearer sense of direction, with more focused investments, deeper collaboration and partnerships, and an accelerated pace of startups achieving unicorn status."
GlobalData's Innovation Radar report, "Startup Series – ChatGPT trailblazers: how startups democratize generative AI," highlights the budding startup ecosystem in generative AI, including various unicorns, with a focus on their products and venture capital activity.
Anthropic (achieved unicorn status in a year)
Backed by Google, Anthropic focuses on AI safety and research, aiming to build reliable, interpretable, and controllable AI systems. The startup's GenAI conversational assistant, Claude, is designed for user-specific tasks. As of May 2023, Anthropic stands at a valuation of $4.4 billion.
Adept AI (1.2 years)
Endorsed by tech majors Microsoft and Nvidia, Adept is a product lab and machine learning (ML) research company that builds general intelligence by enabling humans and computers to work together. It offers ACT-1: Transformer for Actions, which is a large-scale transformer model trained to use digital tools. The model can perform basic actions like finding a specific product or searching for a house with preset conditions utilizing google chrome. As of May 2023, Adept stands at a valuation of $1 billion.
Character AI (1.4 years)
Character.ai is a neural language model chatbot web application capable of generating human-like text responses and engaging in contextual conversations. It offers a conversational assistant with text-to-text and text-to-image capabilities. As of May 2023, Character AI stands at a valuation of $1 billion.
Jasper (1.9 years)
Supported by top-tier investors such as Insight Partners and Coatue, Jasper is an AI content platform that scales content strategies for various purposes. It offers two GenAI products, Japer App and Jasper Everywhere. As of May 2023, Jasper stands at a valuation of $1.5 billion.
Glean (2.4 years)
Endowed with investments from prominent investors such as Sequoia, Slack, and Lightspeed, Glean offers search and knowledge discovery solutions to enterprises. Glean's AI search platform is a vector search tool powered by deep learning based LLMs to enable semantic understanding of natural language queries. As of May 2023, Glean stands at a valuation of $1 billion.
Stability AI (3.4 years)
Powered by the financial support of investors such as Coatue and Lightspeed, Stability AI is an AI-driven visual art company that uses an open AI tool to generate images based on text input. Its Dream Studio allows users to generate as well as edit generated images and extend them beyond the original source image. As of May 2023, Stability AI stands at a valuation of $1 billion.
Sachdeva concludes: "Despite the considerable attention and substantial investment in GenAI, startups operating in this field must remain cognizant of the potential drawbacks they may encounter, such as resource limitations, data privacy concerns, and regulatory and ethical considerations. It will be intriguing to observe how these startups exhibit resilience and proactively address these challenges. As we closely monitor this evolving landscape, it becomes evident that the role of startups within the GenAI sphere is pivotal, and their contributions will undeniably mold the future trajectory of AI development."