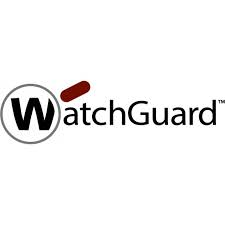 Award-winning Solution Brings Enterprise-grade Advanced Malware and Zero-day Threat Protection to SMBs
WatchGuard® Technologies has announced that its advanced malware and zero-day threat protection solution,APT Blocker, has been named a recipient of Frost & Sullivan's 2015 New Product Innovation Award. This recognition is based on an extensive and independent analysis by Frost & Sullivan of the worldwide small and midsize business (SMB) market for advanced persistent threat (APT) protection solutions.
Leveraging technology from global breach detection provider Lastline, WatchGuard's APT Blocker identifies and submits suspicious files to the software-based Lastline Breach Detection Platform, which detects malicious behavior with Full System Emulation (FUSE™). FUSE is the most sophisticated method available to detect APTs and zero-day malware, resulting in real-time threat visibility and protection in minutes. The solution also integrates with the company's award-winning visibility tool, WatchGuard Dimension™, providing an instant, single view of advanced threats, along with other top trends, applications and threats covered by WatchGuard's security technologies.
"SMBs have the same need for security as their enterprise brethren, but with additional requirements, including ease of use, flexibility and appropriate pricing," said Frank Dickson, research director at Frost & Sullivan. "We are pleased to recognise WatchGuard's APT Blocker, applying Lastline network sandbox technology for the prevention of advanced threats, while leveraging the usability benefits of WatchGuard's UTM platforms to deliver a solution that is conducive to the unique needs of SMBs."
APT Blocker comes pre-installed on all WatchGuard Unified Threat Management (UTM) and Next-Generation Firewall (NGFW) appliances with a free 30-day trial. WatchGuard has extended its proprietary proxy-based architecture to detect suspicious files and send them for full-system emulation and analysis in the cloud. By adding an additional layer to the deep-packet inspection engine, WatchGuard's detection capabilities now extend from known threats into the unknown.
"As cyber attacks become more advanced and more evasive, it's critical for companies large and small to adopt APT protection," said Corey Nachreiner, chief technology officer at WatchGuard. "It's incredible to have Frost & Sullivan validate WatchGuard's best-of-breed protection and the value it brings to SMBs. We're excited to continue our unbelievable cadence of innovation and recognition in the network security industry."
This award continues to advance WatchGuard's position as one of the industry's most recognised security companies. Over the past 12 months, WatchGuard was named Company of the Year by Network Computing, named to JMP Securities' Fast 50, and received ongoing recognition from Computing Security, CRN, Cyber Defense Magazine, Gartner, NSS Labs, PC Magazine, and more. Click here for a list of the awards and recognitions
About WatchGuard Technologies, Inc.
WatchGuard® Technologies, Inc. is a global leader of integrated, multi-function business security solutions that intelligently combine industry standard hardware, best-of-breed security features, and policy-based management tools. WatchGuard provides easy-to-use, but enterprise-powerful protection to hundreds of thousands of businesses worldwide. WatchGuard is headquartered in Seattle, Wash. with offices throughout North America, Europe, Asia Pacific, and Latin America. To learn more, visitWatchGuard.com.
For additional information, promotions and updates, follow WatchGuard on Twitter @WatchGuardTech onFacebook, or on the LinkedIn Company page.
About Frost & Sullivan
Frost & Sullivan, the Growth Partnership Company, enables clients to accelerate growth and achieve best-in-class positions in growth, innovation and leadership. The company's Growth Partnership Service provides the CEO and the CEO's Growth Team with disciplined research and best-practice models to drive the generation, evaluation and implementation of powerful growth strategies. Frost & Sullivan leverages 50 years of experience in partnering with Global 1000 companies, emerging businesses and the investment community from more than 40 offices on six continents. To join our Growth Partnership, please visit http://www.frost.com.