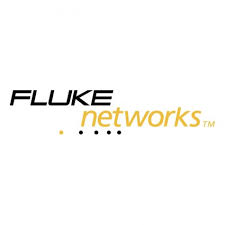 Last year, hackers stole roughly 81.5 million records while carrying out more than 740 confirmed data breaches. Many of the attacks targeted household name brands, costing the global economy up to $575 billion annually, and destroying consumer confidence—all while each company believed its data were secure. To combat this ever-growing threat, Fluke Networks has announced a major upgrade to its market-leading AirMagnet Enterprise wireless security solution.
With timely dynamic threat updates, location tracking and alerting of cellular or Wi-Fi devices, AirMagnet Enterprise is the first wireless intrusion detection and prevention (WIDS/WIPS) solution that lets enterprises and agencies enforce a 24×7 "no-wireless" zone. It also helps organisations meet stringent new PCI 3.0 compliance standards, includes a captive portal support for assuring guest wireless networks, and provides 802.11ac detection, location and blocking of rogue devices.
As mobile data, mobile devices and security breaches continue their stratospheric climb, the ability to immediately identify all rogue wireless activities, regardless of network type, and enforce a "no-wireless" zone is critical for organisations that deal with sensitive information and need to secure their vital data centres. AirMagnet Enterprise provides complete unified wireless (802.11a/b/g/n/ac) and cellular (3G, 4G LTE, CDMA) spectrum security across the entire wireless network infrastructure.
David Coffin, CTO of Fluke Networks explains, "AirMagnet Enterprise's improved event detection helps IT teams actively identify, locate and mitigate cellular and Wi-Fi security threats such as unauthorised cellular and Wi-Fi devices and jammers. It also enforces the implementation of a 'wireless-free zone'. Security and network operations not only have to contend with the inherent dangers and performance impacts of BYOD on their networks, but also the very real risk of espionage, hacking and malicious attacks from inside or outside their corporate boundaries. AirMagnet Enterprise delivers powerful new security capabilities to help IT combat these evolving threats."
How to mitigate the consequences of "good enough" wireless protection
No organisation deliberately ignores security threats, but many believe their precautions are "good enough." They rely on the security features of access points or other wireless infrastructure components, which are incapable of detecting all types of threats across every channel.
The good-enough approach presents several challenges—all of which can be overcome with AirMagnet Enterprise:
Inadequate threat detection – Most access point security features perform only part-time scans of 44 standard Wi-Fi channels, when there are 201 non-standard extended channels where threats can hide. AirMagnet scans all  245 Wi-Fi channels,  protects against more than 230 threats, and rapidly identifies and reacts to security and performance problems.
Lengthy threat update cycles – Access point solutions require firmware updates to respond to new threats, often taking months to release. They also require downtime to install, creating significant security gaps. AirMagnet includes Dynamic Threat Update technology, which enables rapid response to new threat signatures (e.g., AirMagnet Enterprise was the first to provide threat protection for the Enterprise Honeypot AP threat in January 2015) often within 24 hours of identification.
Limited Performance Reporting – Many wireless security solutions provide only cryptic reporting that's hard to decipher before taking action increasing the burden on an already overloaded IT administrator. AirMagnet 's unique Automated Health Check (AHC) verifies the live client wireless environment for the entire WLAN connection path. It instantly pinpoints outages and slowdowns before users are affected, ultimately eliminating finger pointing and reducing time to resolution.
Minimal forensic analysis – It's not enough to know a security breach has occurred. IT teams need detailed forensics to identify the root cause and eliminate it fast. AirMagnet offers remote forensic packet capture at the point of event trigger,  which eliminates costly truck rolls and helps IT teams rapidly analyse and archive the exact packet trace which caused the alarm.
Hidden monitoring gaps – Many wireless environments comprise multiple access point types and incompatible security features, creating holes in what the IT team believes is a comprehensive security system. AirMagnet works in hybrid wireless architecture environments, which eliminates security gaps and integration issues between disparate access points.
AirMagnet Enterprise also helps organisations that access, store or transmit cardholder data (CHD) and personally identifiable information (PII) by meeting the latest PCI 3.0 regulatory requirements for penetration testing, which went into effect on January 1, 2015.
"As we've seen with recent attacks, companies risk long-term damage to their brand and reputation, as well as immediate lost productivity and revenue without thorough detection and mitigation of security threats," said Coffin. "AirMagnet Enterprise gives organisations the most comprehensive set of wireless security monitoring and protection tools available for IT and security professionals to protect their respective organisations and their customers. Wireless is impossible to see – AirMagnet Enterprise makes our customers' wireless networks protected and visible to them."
For complete product details please visit the AirMagnet Enterprise page.