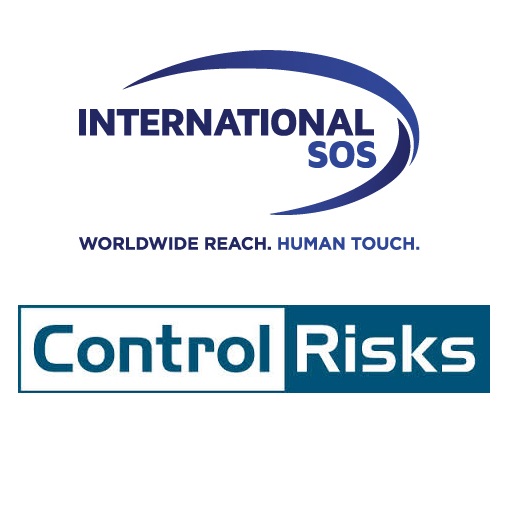 Preparedness key to mitigating medical and travel security risks abroad
New map shows medical and travel security risks by country1
80% of travellers had concerns about safety abroad; but less than half research security issues pre-travel2
71% of senior executive travellers had medical problems abroad; but only 15% assess healthcare pre-travel3
Nearly 1 in 3 trips abroad are to countries with higher risk ratings than the traveller's home country3
International SOS and Control Risks launch Travel Risk Map 2016 to help organisations better understand the risks in the markets where they operate and travel.
International SOS has published a Health Risk Map since 2010. The map was renamed to Travel Risk Map for 2016 to take into account the newly added travel security risk ratings. The industry's first integrated medical and travel security risk map for 2016.
The Travel Risk Map displays each country's medical risk rating and travel security risk rating. The result is a comprehensive overview of risks by destination to aid organisations and staff in their travel risk mitigation efforts.
An analysis of international business travel against the Travel Risk Map ratings found that nearly 1 in 3 trips abroad are to countries with a higher medical or security risk rating than the travellers' home country.
Rob Walker, Head of Information and Analysis at International SOS and Control Risks, said: "Education and information – and, in some cases, training – are vital to helping employees understand and mitigate threats to their personal safety. Our comprehensive overview reveals that in 75% of countries the medical risk is assessed to be at a different level from the travel security risk. This range within individual countries highlights the complexities organisations face when preparing staff to travel abroad. Organisations are encouraged to review both medical and security issues when preparing their employees for travel and assignment abroad."
A recent Ipsos Global Advisor study asked participants about their concerns and preparations when travelling abroad. The report found that while 8 in 10 travellers have felt their personal safety could be threatened while abroad, less than 4 in 10 travellers research crime at destination, neighbourhoods to avoid, safety standards of public transport, or security features of their accommodation before they travel. The study also reported that while 71% of senior executive travellers have experienced a medical problem abroad; only 15% assess adequacy of local healthcare before travelling.
Dr Irene Lai, Medical Director of Information and Analysis for International SOS, said: "We created the Travel Risk Map to help travellers align their pre-trip preparations proportionately with the risks they may encounter in a particular location. Even in countries with a low medical risk rating and state of the art medical services, travellers may still need assistance with language or navigating an unfamiliar health care system – both of which can be significant barriers to obtaining care."
Rob Walker concluded: "The reality is there are risks everywhere in the world. Understanding what those risks are, and then taking appropriate precautions is the best way to support your staff, enable business growth and deliver on duty of care."
Learn more about Travel Risk Map 2016 and view the map online at www.internationalsos.com/travelriskmap. An interactive digital version is also available. Features include drill-down capabilities to see specific zones within countries that have a higher travel security risk rating, and city/country search functionality. The interactive map is freely available to clients and media to embed in their websites to share the information and educate travellers.
What's New: Travel Risk Map 2016
Addition of travel security risk ratings to countries and regions. Countries and regional travel security risks are rated 'Extreme', 'High', 'Medium', 'Low', or 'Insignificant'.4
There are variable levels of travel security risks within countries. Mexico, Egypt, India, and Ukraine are examples of generally 'Medium' travel risk ratings, which have higher risk ratings in specific regions with that country.4
Countries are assigned a medical risk rating of 'Low', 'Medium', 'High', 'Very High' or 'Rapidly Developing Variable Risk'.5
Interactive digital version of Travel Risk Map freely available to clients and media.
About International SOS and Control Risks
Our alliance brings together two of the world's leading medical and security specialists, International SOS and Control Risks. Our combined resources and expertise are well placed to meet the customers' growing need for integrated travel security risk services. Our solutions ensure that mobile employees are safe and productive and help employers with their duty of care obligations. 50 dedicated experts, located across the globe with access to over 200 dedicated travel security experts through 27 regional assistance centres and a partner network of over 700 accredited providers, produce global travel security information and analysis 24/7. We also provide travel security training, preventative travel assessment, support with the development of travel security risk policies, evacuation plans and the latest technology to enable clients to track and communicate with their mobile employees.
1 Travel Risk Map 2016. International SOS and Control Risks, December 2015.
2 International Travel: Risks and Reality is an Ipsos Global advisor research study conducted among 10,726 people in 13 countries, including 2,391 senior executives.  Research was conducted online using representative panels in the period September 25th to October 9th 2015. Data is weighted to be representative of the online population in each country using variables such as gender, age, education or region, depending on country. Penetrations of online access vary substantially between countries. The survey asks respondents about international travel preparation and medical and personal safety issues experienced abroad. Percentages in the report are based on either the proportion who travel abroad nowadays (7,633 people) or those who have previously travelled abroad (7,663 people).
3 International SOS TravelTracker data. International flights completed by 5,364,980 travellers between 1 October, 2014 – 30 September, 2015.
4 Travel security risk ratings are developed by International SOS and Control Risks and are based on the current threat posed to travellers and expatriates from a number of factors including political violence, social unrest and crime. Transport infrastructure and emergency services are also considered as they may impact the overall ability for a government or private organisation's ability to mitigate or respond to risks. Definitions of travel security risk ratings are available at www.internationalsos.com/travelriskmap.
5 Medical Risk Ratings are determined by the International SOS Medical Information and Analysis team following a review of health factors including endemic diseases, environmental risks, road and security conditions, and the quality and availability of health care within country. Individual country medical risk ratings are determined via a proprietary algorithm based on 24 indicators with content coming from public data sources and the first-hand knowledge of International SOS Regional Medical Directors. Definitions or medical risk ratings are available at www.internationalsos.com/travelriskmap.