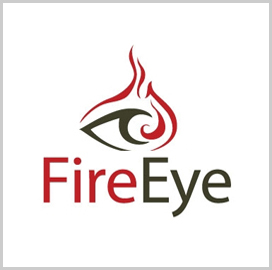 FireEye, the leader at stopping today's advanced cyber attacks, has announced Eric Hoh has been appointed President of Asia Pacific Japan. In his new role, Mr. Hoh oversees FireEye's business operations and sales across the Asia Pacific region. He is based at the company's regional headquarters in Singapore and the first to hold the role.
Mr. Hoh brings 20 years of technology industry experience to FireEye. He most recently led Symantec's regional sales in Asia South and Korea. Prior to Symantec, he held sales leadership roles with Veritas Software and Seagate Software.
"Asia Pacific organisations are more likely to be attacked than their counterparts around the world because of regional political tensions, growing economic influence and industries like manufacturing and high-tech all attract the attention of advanced threat groups.
FireEye is expanding rapidly in the region and Eric's experience, passion for security and deep knowledge of these diverse markets make him an ideal leader to grow our Asia Pacific team," said Dave DeWalt, FireEye Chairman of the Board and CEO.
"Whether organisations are in Sydney, Bangkok or Tokyo, they are facing a new onslaught of sophisticated cyber attacks that easily bypass traditional security solutions and put their most valuable intellectual property at risk. FireEye is bringing together the right mix of technology, intelligence and expertise to deliver a cyber defence strategy that organisations in this region can deploy to stay secure in the face of the most advanced attacks," added Mr. Hoh.
With the Asia Pacific region's dynamic geopolitics and rapid economic growth, state-sponsored threat groups routinely target and breach organisations within every country in the region. These groups steal proprietary information to gain advantage in commerce and national security.
From July to December 2014, a recent report from FireEye found 37 percent of organisations surveyed in the region had been breached by Advanced Persistent Threat groups. In the mostly highly targeted countries such as Korea, Hong Kong and Taiwan, their breach rates all exceeded 50 percent, significantly higher than the global average of 27 percent.
Since it began Asia Pacific operations in Australia in 2010, FireEye has grown its regional presence from a single employee to over 350 employees including a Research & Development Centre in Bangalore and a joint Singtel-FireEye Advanced Security Operations Centre in Singapore, which opened in February 2015.
About FireEye, Inc.
FireEye has invented a purpose-built, virtual machine-based security platform that provides real-time threat protection to enterprises and governments worldwide against the next generation of cyber attacks. These highly sophisticated cyber attacks easily circumvent traditional signature-based defenses, such as next-generation firewalls, IPS, anti-virus, and gateways.
The FireEye Threat Prevention Platform provides real-time, dynamic threat protection without the use of signatures to protect an organization across the primary threat vectors and across the different stages of an attack life cycle. The core of the FireEye platform is a virtual execution engine, complemented by dynamic threat intelligence, to identify and block cyber attacks in real time. FireEye has over 3,100 customers across 67 countries, including over 200 of the Fortune 500.