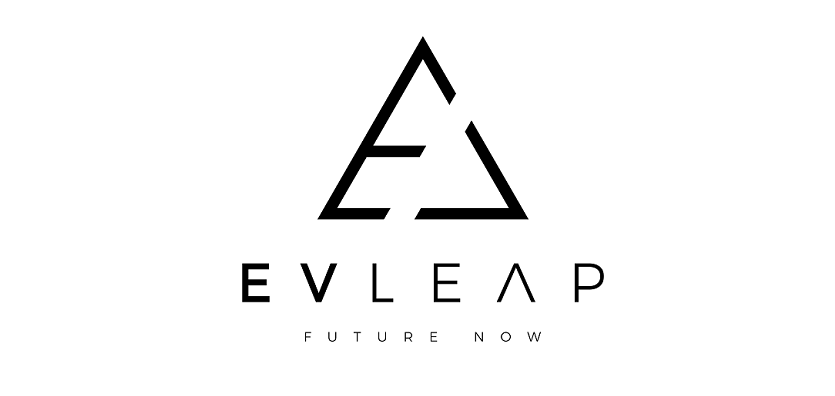 Snap a selfie with Pepper robot, play with holograms, hop in a car decked with virtual reality, and see the future of education
https://www.facebook.com/evleap/videos/27366653986…
Brisbane's invited to experience one of the biggest and longest pop-up displays of virtual reality, holograms, robots, drones, 3D printing and augmented reality at the free, Tech.NXT community event on South Bank's Grey Street from Tuesday 30 October.
Tech.NXT is a roving, six-week exhibit of technologies at the forefront of industries including retail, arts and culture, education, science, automotive and military.
The 700m2 premier space next to South Bank Station and Little Big House is open to everyone, and enables people to:
Snap a selfie with a world-leading humanoid robot, Pepper, developed by Softbank Robotics and used by QUT bluebox to create several ground-breaking innovations.
See vital community-driven and health technologies, like Cystic Fibrosis Australia's and EV Leap's virtual reality trampoline experience. It's a unique way to educate the community about treatments for cystic fibrosis – which includes trampoline jumping.
Experience the future of education and cultural sharing with virtual reality – including a beautiful, spine-tingling, indigenous Polynesian elders storytelling virtual reality experience carefully created by ManyIslandz and EV Leap
Hop in a car decked out with virtual reality
Interact with large-scale drones used by military
Experience holograms used in retail, events and marketing by 18-year-old Brisbane entrepreneur, Scott Millar, founder of Bop Industries
See innovations by students from Griffith University's School of Arts Film School and School of Design
Tech.NXT's is coordinated by EV Leap, in partnership with collaborators Flight Centre, Anthony John Group (Emporium Hotel), Knight Frank, Griffith Uni School of Arts Film School and School of Design, Konica Minolta, Illuminated Industries and SoftBank.
Tech.NXT's launch coincides with the 30th anniversary of Brisbane Expo 88, which put Brisbane on the map with its 'Leisure in the Age of Technology' exhibition.
EV Leap CEO David Burkett said Tech.NXT enables the community to experience Brisbane's well-earned reputation as a hot spot for tech innovation ever since Expo.
"Queensland's overtaken Victoria in the number of tech start-ups. We're the second largest start-up hub in Australia,1" David said.
"Tech.NXT is about celebrating our thriving entrepreneur, start-up and tech innovation scene – and enabling everyone to experience these groundbreaking technologies, first-hand.
"It's about showcasing emerging technologies with start-ups, scale-ups and some of the most innovative companies in Australia, recapturing the spirit of Expo 88."
QUT bluebox Chief Entrepreneur in Residence Dr Tim Mactaggart will help launch the event at its VIP night next Tuesday 30 October.
"For many, the tech industry can feel foreign, threatening or overwhelming," Tim said. "But the more accessible we make it to the community, the more we help everyone benefit from the incredible opportunities it will bring to individuals, workplaces, and our economy."
"We have an incredible opportunity to be a part of shaping the technologies set to define our future. Through events like Tech.NXT, we're making it more available, showing people the future is here, on our doorstep, and we can all be part of it," Tim said.
During the six-weeks, entrepreneurs, innovators and tech influencers are invited to use the space as a way to share their ideas and products with the public, while working alongside like-minded innovators.
"We want entrepreneurs from all over Brisbane to have the unique chance to share their technologies with the public. They rely on much-needed funding and investment – so this will help give them the public platform needed to get in front of people like never before," David said.
Entrepreneurs keen to take part can get in touch with EV Leap via www.evleap.com.
The exhibition is also seeking funding to become a permanent fixture in Southbank, helping to cement Brisbane's reputation as a city at the cutting edge of innovation and technology.
About the launch event:
A VIP launch will kick off Tech.NXT next Tue. 30 October 2018 from 6:00 pm – 10:00 pm. It will include a red carpet, food and beverages by Pourboy, innovations launched, and speaking opportunities and panel discussions with influencers and leaders including:
Director of ImpaCCCt and leading entrepreneur Petra Zink
Chief Entrepreneur in Residence at QUT bluebox, Dr Tim MacTaggart
Glass Co-founder and Director Nahshon Pinto
Founder of Edoome Leonardo de la Fuente
Flight Centre's Head of Strategic Partnerships Jean-Francois Tixeront
BIRRA YAMMA UAVs Director / Chief Administrations Officer Joseph Murdoch.
It's open to anyone and is one of the few paid events. Tickets cost between $75.90 – $108.90 via www.evleap.com.
For more information about the event and to register visit www.evleap.com
Ref: 1 https://www.abc.net.au/news/2017-08-26/new-tech-startups-boom-in-queensland/8842336
About EV Leap
EV Leap is founded by David Burkett to help Australians to make the leap necessary to adapt to an exponentially evolving world. It creates and curates technology, innovation and events to inspire the Australian community about the future of technology and learn how to lead in the advanced tech era.
About Flight Centre Travel Group
Flight Centre Travel Group was recently named one of Australia's top 20 Innovative companies, and is proud to sponsor the event and support the exhibition as part of its commitment to the start up community and development of emerging technology in Brisbane.