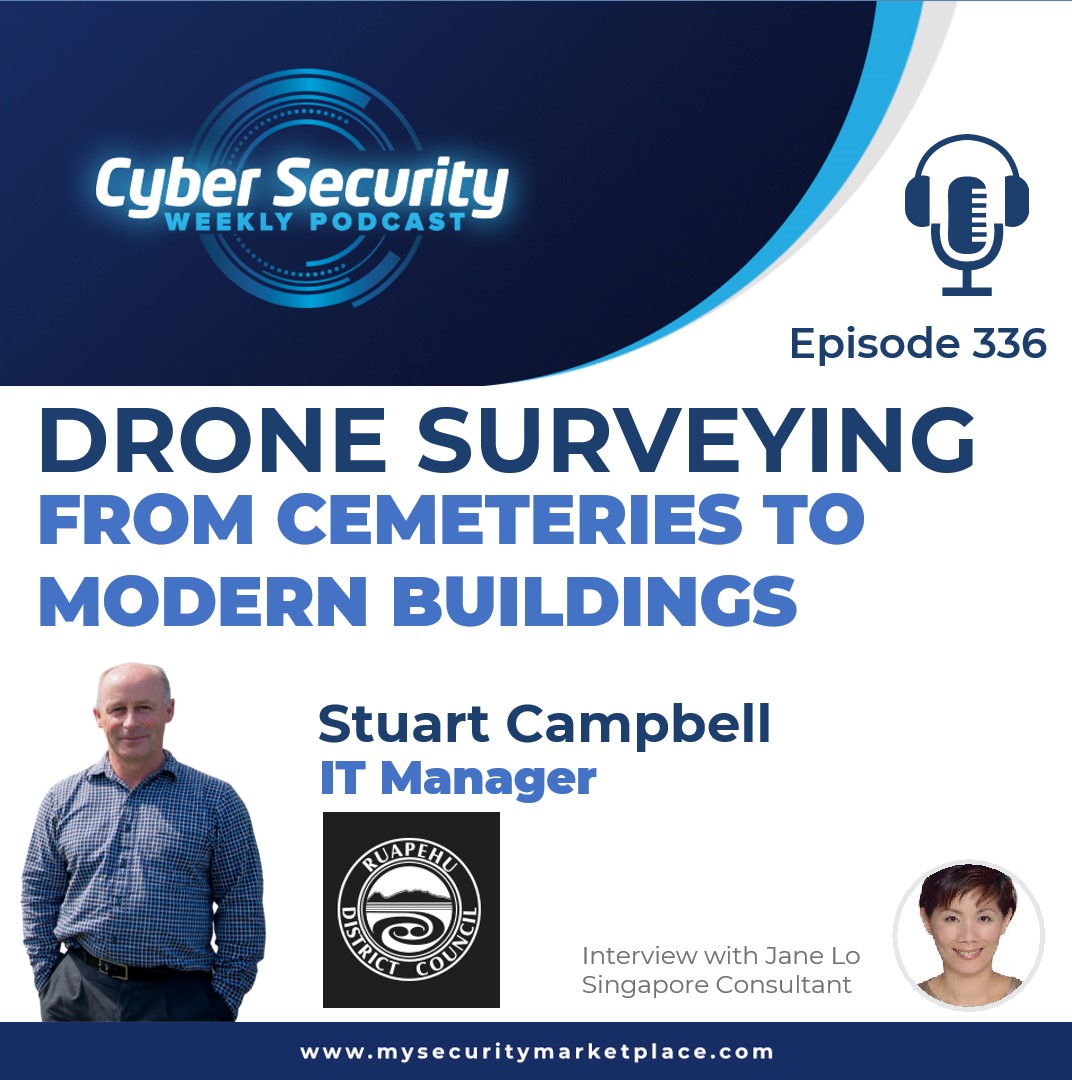 Stuart Campbell is the Information Technology Manager at Ruapehu District Council, New Zealand. Stuart, who pioneered the use of drone technology at the council, designs and leads the council's project to use drone technology to create 3D maps of cemeteries
He is also a highly prolific writer in the past few years, all while working his full time job at the Ruapehu District Council. He also trains others in martial arts, a passion Stuart has held for decades and which inspires his writing.
In this on-site interview at the Raffles Town Club in Singapore, Stuart gives some highlights of his presentation in Singapore at AIBotics on "Drones Surveying – From Cemeteries to Modern Buildings."
He explains how the Ruapehu District Council in New Zealand is mapping out its cemeteries using high-definition cameras on a drone. Flying the drone on a lower attitude also produces better resolution images than the legacy solution which relies on cameras at 15,000 feet. 
Stuart also shares some tips and lessons, and behind the scenes challenges, giving an example of how a simple occurrence of reflection could affect the image taken by the drone camera.
While drones are fun, he advises that before jumping into implementing the technology to carefully consider the regulations such as weight and situational restrictions. He also notes other considerations for drone operators, including the types of drones, the times of day or even the climate and battery power consumption.
From a drone security and safety perspective, while Stuart shares that he has never been hacked, he confesses to having crashed a few drones.
Recorded by Jane Lo, Singapore Correspondent on-site at the Raffles Town Club in Singapore, 23rd August 2022.