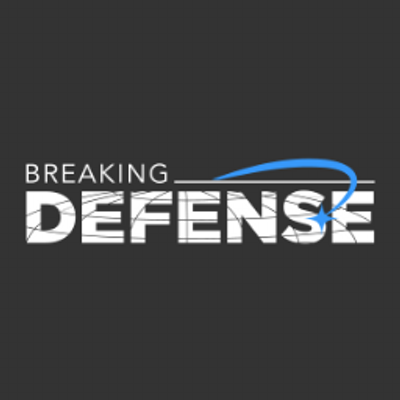 During the Marine's recent operational readiness test of the F-35B, four of the Marine aircraft went up against nine enemy aircraft.
"It went very poorly for the bad guys," Lt. Gen. Jon Davis, deputy commandant for aviation said. Davis provided few details, saying they were classified, He did say that the F-35s faced a threat that "we have never put an F-16 or a Harrier against." The F-35Bs, he said, did a "great job."
I asked Davis about the recent news that the F-35A did not fare that well in dogfight conditions against an F-16. "I love the F-16. It was a great airplane. Still is pretty good, but I would not want to be in a fight against an F-35."
In a clear message to A-10 advocates, Davis said the F-35B performed extremely well at Close Air Support missions using Joint Direct Attack Munitions (JDAMs) and laser-guided GBU-12s. The aircraft does need a cannon, he conceded, for some missions. The gun is currently undergoing its first tests mounted on an aircraft but it won't be deployed on the plane until 2017 when the Block 3F software is installed. But Davis was unequivocal in his enthusiasm for the aircraft. "No airplane in the world will be able to touch this jet at Close Air Support," he told reporters.
Davis said he had made his recommendation about the F-35B's Initial Operating Capability to Marine Commandant Gen. Joseph Dunford: "He's got all the paperwork now and he's going through it." Breaking D readers will remember that Dunford has been nominated to become the next Chairman of the Joint Chiefs of Staff and has been a bit busy recently dealing with nomination hearings and such.
Davis said early models of the F-35B are currently maintaining a 60 percent to 65 percent mission readiness rate, something he expects to rise substantially as more newer planes come to the line. He noted a training squadron with newer planes was "getting 70 to 75 percent rates the other day." The overall goal is 80 percent later in the program.
The Marines plan to buy 353 F-35Bs and Davis said he has heard absolutely nothing to convince him that number should be cut. It seems pretty certain he has recommended to Dunford that IOC be approved, but, as he put it, that's the commandant's decision.