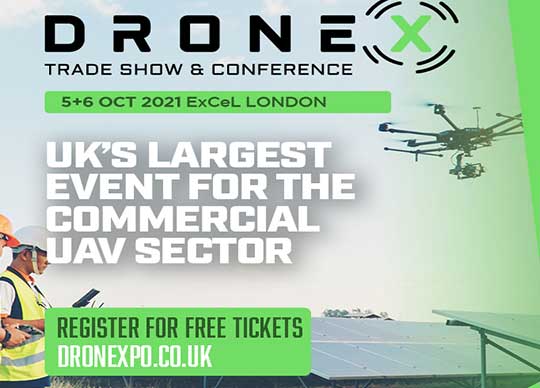 The DroneX Tradeshow & Conference, a brand new show running alongside the Helitech Expo this year, is an unmissable event for any UAV business or company looking to incorporate drones. Taking place on the 5th & 6th October at the ExCeL London, DroneX will allow you to meet face to face with other like minded professionals, creating unparalleled networking opportunities.
My Security are excited to be partnered with the DroneX Tradeshow & Conference this year; it is the perfect opportunity to discover the latest trends within the industry, source new products and services, and increase your industry knowledge. Be sure to register for your free tickets to DroneX and find out more about how drones are paving the way for the future of the industry.
We believe that this event can support many different businesses within the sector, encouraging you to reimagine the endless possibilities of unmanned vertical flight, and allowing you to see the latest technological advancements first-hand.
It is important for us to embrace these technological advancements as UAVs are becoming more prevalent and will enhance and progress the current standards of many industries. Drones are no longer limited to military operations – they are now becoming more commonplace throughout many different sectors, including agriculture, engineering, construction, surveillance and even filmmaking.
At My Security we are dedicated to helping you reach your business goals by providing specialised content in the security and critical technology domain. We feel that this event will provide invaluable insights and tips and tricks that can help your business grow. The DroneX Tradeshow & Conference will offer everything you could possibly need and more all under one roof, over two unmissable days, and we are delighted to be a part of it.
Be sure to look out for our material being distributed at the show to continue to provide you with exclusive content.
For more information about the show, visit the website at dronexpo.co.uk, and make sure to register for your free tickets!