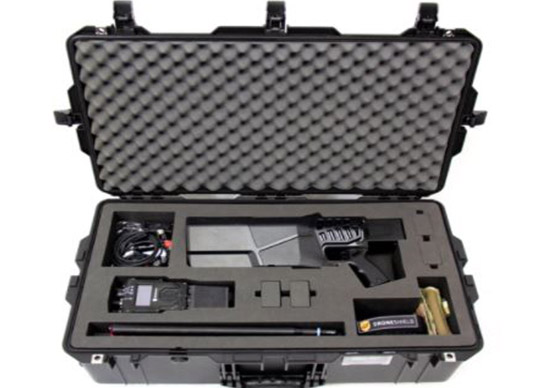 DroneShield Ltd has released an Immediate Response Kit (IRK), a rapidly deployable C-UAS detection and defeat kit.
IRK consists of an RfPatrol portable (1.2kg/2.6lbs incl battery) detection device and a DroneGun MKIII (2.1kg/4.7lbs incl. battery) defeat device, in a single rugged carry case.
The kit is available to approved purchasers. Both RfPatrol and DroneGun MKIII are mature products, currently fielded by a number of military and Government agency customers globally.
Oleg Vornik, DroneShield CEO, commented "IRK was released in response to multiple customer requests for a single portable response kit, incorporating two of our market leading products in their segments, RfPatrol and DroneGun MKIII."