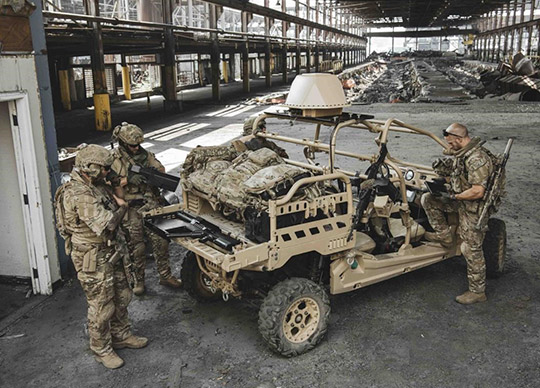 DroneShield has announced it has received an approximately $1 million order for several of its DroneSentry-X units for an international Government agency.
Full payment and shipment are expected prior to end of this quarter.
DroneSentry-X is a vehicle, ship or fixed site counterdrone system that comes in either detect-only or detect-and-defeat variants. This order is for the full detect-and-defeat variant of the system.
The system includes AI-powered software with quarterly software updates on a subscription basis. $1 million refers to the upfront cost of the system, with future year subscriptions (if elected to continue by the customer) as an additional amount to be received by DroneShield.
DroneShield CEO, Oleg Vornik, commented, "Small drones continue to demonstrate their capability for surveillance, payload delivery and other nefarious uses in warfare, terrorism and intelligence gathering operations. Combined with a general rise in global tensions and increasing uncertainty, we are seeing a number of our existing and new customers globally strengthen their security posture and accelerate counterdrone acquisition programs."
"For this customer, it is an initial purchase that follows earlier trials, and is expected to follow up with a number of additional systems to be acquired in 2023."
This order follows a number of recent wins for DroneShield in the last couple of months, including being recommended by the Joint Counter-small Unmanned Aircraft Systems Office (JCO) for deployment across US DoD bases within the Science Applications International Corporation (SAIC) consortium, a win of
Small Business Innovation Research (SBIR) project for US DoD with Quantum Research International, and orders with US Army, European Government customers, first US airport deployment, and appointment to the Australian Department of Defence Intelligence, Surveillance, Reconnaissance and Electronic Warfare Standing Offer Panel.