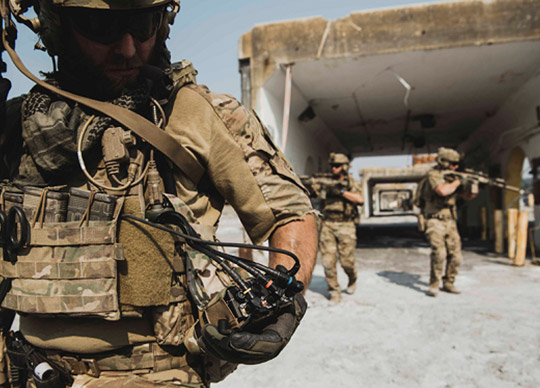 DroneShield is advising it is on track to post another all-time high record revenue and cash receipts for the 2022 calendar year.
DroneShield CEO, Oleg Vornik, commented: "DroneShield has posted record results every year since the listing in 2016. This year, we are on track to post another record set of results, as the counterdrone industry continues to rapidly grow globally, with DroneShield as a pioneer and global leader in this segment."
2022 has been a year of a number of significant achievements as the Company and the counterdrone sector globally continue to mature. Some of the highlights include:
Recommendation by JCO (part of the U.S. DoD) for rollout of DroneShield systems, as part of the SAIC consortium, across U.S. Department of Defense installations nationwide
Multiple $1m+ sales across US, European and global Government agency blue chip customer base
$3.7 million investment into DroneShield by Epirus Inc, a high-growth U.S. technology company developing software-defined directed energy systems that enable unprecedented counter-electronics effects and power management solutions to optimize power efficiency in defense and commercial applications
New partnerships with Teledyne FLIR, Nearmap, Allen Vanguard and XRG, while strengthening and making additional sales through existing partnerships with BT and Thales
First U.S. civilian airport deployment
Launch of regional NSW testing facility
Deployments at Davos and IRONMAN Texas.
In 2021 (the Company operates on calendar year-end), DroneShield has posted $10.6 million in revenue and $14.7 million in cash receipts (itself a record at the time).
The cash receipts for 2022 will be released to market in January 2023, as part of the 4C quarterly report. The revenue will be included as part of the 2022 Annual Report, to be released in February 2023.