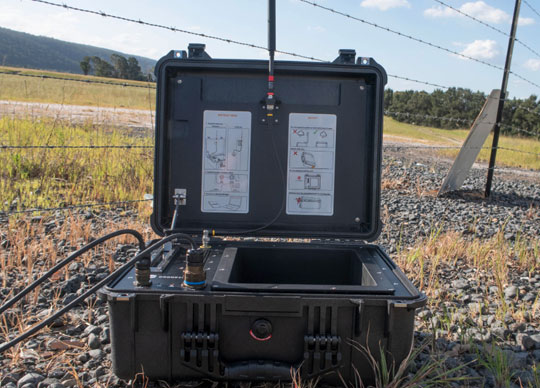 DroneShield has released DroneSim, a lightweight and rapidly deployable UAS/drone simulator that is able to mimic common drone signals for the purpose of C-UAS system testing and validation. The device is capable of generating aerial (UAV), ground (UGV) and water surface (USV) drone signals.
Constructed within a ruggedised hard case with MIL-SPEC connectors, DroneSim is durable and requires minimal training to install and operate. When connected to a network, DroneSim can be operated remotely. This allows for faster system testing and system testing in environments where drones may be unable to fly. The GUI allows means it can switch between different drone/UAS protocol.
DroneShield's CEO Oleg Vornik commented, "We are excited to launch DroneSim as our entry in the important market for training and simulation systems. As a global leader in the C-UAS space, DroneShield is well positioned to expand its solution ecosystem into this area".