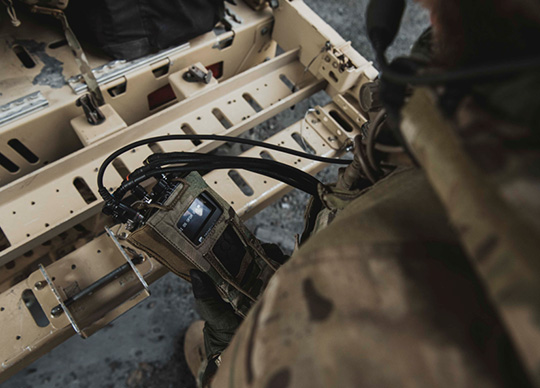 DroneShield says it is advising that its equipment has been deployed at the World Economic Forum (WEF) held in Davos, Switzerland on 22-26 May 2022.
WEF attracts over 2,500 participants, including world leaders and senior business executives. Swiss Police, which provided the security for the event, has deployed RfPatrol body-worn detection technology for real-time drone awareness against terrorist and privacy threats. At only 1kg and size of a radio, RfPatrol provides a unique capability for mass gathering events for law enforcement personnel.
"DroneShield has a long heritage at protecting premium events, such as Boston Marathon, Olympics, Commonwealth Games, SEA Games, and IRONMAN, as well as at Davos itself previously. RfPatrol is a highly differentiated, ultra-light device, utilising AI at the edge, to rapidly detect a wide range of drones, including capability to detect never-seen-before threats via its AI algorithms. Further, our involvement in this event is a testament to the premium partner network we developed in over 100 countries globally. In Switzerland, Koller Engineering, our in-country partner for a number of years, is a trusted partner for a range of Government end users, providing technical advice for their requirements." said DroneShield CEO, Oleg Vornik.