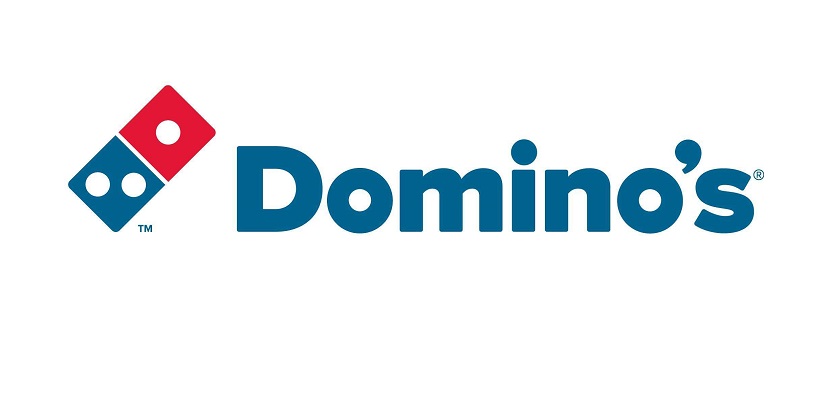 If you've ever been stuck for choice and not sure what pizza to order chances are you're not alone!
Domino's has announced there's billions of possible combinations and to make things easier for customers they've released their New Pizza Chef, which uses the latest in Augmented Reality (AR) technology to help customers create their ultimate, favourite pizzas.
With the demand for the global Augmented Reality (AR) market rising significantly (exceeding USD $1 billion in 2016 and predicted to grow at around 65% CAGR from 2017-2025*), it's not surprising Domino's has worked hard to deliver this interactive, real-world experience for its customers.
The latest in the Company's high-tech innovation, Domino's New Pizza Chef uses Augmented Reality to give customers real-time experience to create their own pizza combination through the Domino's app on their mobile device.
Domino's Group Chief Digital and Technology Officer Michael Gillespie said Domino's New Pizza Chef utilises Google's and Apple's augmented reality development frameworks to understand the space around users.
"Google's ARCore and Apple's ARKit uses the phone's camera to provide stable, advanced spatial awareness and an understanding of the real world around our customers. Enabling them to see their dream pizza steaming right in front of them and viewed from any angle," Mr Gillespie said.
The New Pizza Chef is available on the existing Domino's iPhone and android app which means not only can customers create their own pizzas, they still have the ability to access the full Domino's menu, latest deals and track their order through GPS Driver Tracker technology.
"Developed using the Unity cross-platform game engine, an engine more associated with gaming than mobile retail, the new Pizza Chef offers a high quality of realism in its images as well as incorporating gamification elements to further engage customers."
Mr Gillespie said the Company was always hungry to be better in the online ordering space and had a team dedicated to creating a more enriching and dynamic online experience.
"Innovations such as the New Pizza Chef with Augmented Reality are important as they help us to continue to drive online sales, and with up to two million items sold online in one week, we know it's important for us to always be making the online ordering experience more seamless, rewarding and memorable for our customers."
Domino's Group Chief Marketing Officer Allan Collins said customers were central to all product innovation and the starting point of the customer's pizza meal was the placing of the order through the customer's eyes.
"Users will be able to visually create their favourite pizza by dragging toppings onto a virtual pizza, selecting their preferred crust, sauce, cheese and swirls and see it being created first-hand.
"The development of the New Pizza Chef gives customers the ultimate technology by creating a pizza just the way they like it.
"Making sure each ingredient shown reflects the weight we use in store, means that the pizza a customer receives looks the same as the one they created; and that makes for a more satisfied customer," Mr Collins said.
Domino's Australia CEO Nick Knight said the Company was changing the way people think about pizza by creating the world's first augmented reality pizza chef.
"At Domino's we like to think differently and always push the boundaries of what's possible. This is evident in the rollout of technology such as our popular Live Pizza Tracker, OnTime Cooking and our GPS Driver Tracker technology.
"We never lose sight of the importance of fitting into our customer's busy lives, but we also want to offer an experience that's different and unique.
"When we decided to create New Pizza Chef with Augmented Reality we wanted to create a more enriching experience for our customers. One of the top priorities was to make the images as realistic as possible. We've also included a number of surprise and delight elements so that any pizza making experience can be even more enjoyable. Think funny characters, stickers and pop up surprises.
"While it's going to help customers choose between the billions of possible variations, it's also going to be a lot of fun," Mr Knight said.
New Pizza Chef with Augmented Reality is now part of the Domino's App available for both Apple iPhone and Android devices. Those customers who have previously installed the Domino's App can use New Pizza Chef once they have downloaded the app update.
For more information on Domino's New Pizza Chef go to https://www.youtube.com/watch?v=OIP5SajFBDc
Domino's Pizza Enterprises was Australia's first publicly-listed pizza company and is the master franchisor for the Domino's brand in Australia, New Zealand, France, Belgium, The Netherlands, Japan and Germany and Luxembourg. Across these eight markets, DPE and its franchisees operate over 2,400 stores.
Note: With your AU account, you can download the app and check it out.
Play Store: https://play.google.com/store/apps/details?id=au.com.dominos.olo.android.app&hl=en
App Store: https://itunes.apple.com/au/app/dominos/id336882722?mt=8
* Global Augmented Reality (AR) Market Research Report 2018-2025 – https://www.whatech.com/market-research/it/512873-comprehensive-analysis-of-augmented-reality-ar-market-illuminated-by-new-report