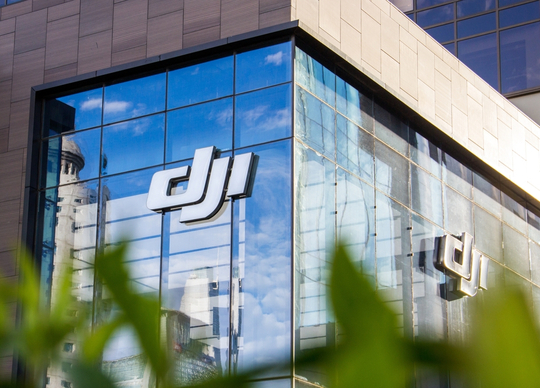 By Staff Writer.
The world's number one drone builder, Shenzhen-based DJI Technology, has bucked the trend in China and suspended business activities in Russia and Ukraine. The decision is noteworthy because, so far, it is business as usual in Russia and Ukraine for most Chinese companies.
By 2020, DJI Technology had captured around 70% of the global consumer drone market. With an emphasis on aerial photography and videography, DJI has traditionally pushed back against anyone using their equipment in conflict zones.
In 2017, the company released a series of software updates geofencing off parts of Iraq and Syria to stop Islamic extremists from using DJI's drones as inexpensive but effective precision aerial strike weapons.
"The use of consumer-drone technology to harm anyone is deplorable," said a DJI spokesperson at the time.
This pacifist stance is relatively unusual for such a high-profile Chinese company that manufactures equipment with clear warfighting capabilities. However, it's a view that the company has since maintained.
'We absolutely deplore any use of our products to cause harm," reads a DJI statement issued last week. "DJI has only ever made products for civilian use; they are not designed for military applications."
The company reiterated that it does not market or sell products for military use; does not provide after-sales services for products that have been identified as being used for military purposes; opposes any attempts to attach weapons to its products; and has refused to customize or enable modifications that would enable their products for military use.
But that hasn't stopped both sides in the current conflict from using DJI equipment. After the invasion, media reported hundreds of individual Ukrainians using relatively inexpensive DJI drones to track and monitor Russian convoys and Ukrainian drone retailers scrambling to acquire more DJI drones from neighbouring countries.
Meanwhile, Russian forces have also used DJI drones to provide surveillance and visual coverage during combat operations. Russia's use of DJI equipment proved particularly controversial, with Ukraine Deputy Prime Minister Mykhailo Fedorov namechecking the company in March. He accused DJI of leaking data to Russian forces.
Part of the publicity problem for DJI is its drone detection software called AeroScope. The software allows both warring sides to monitor the other's flights and the communication links between the drone and its controller.
Sophisticated users can turn features like AeroScope off, but many of the drone's users in Ukraine don't or can't do this, rendering them relatively easy targets for Russian forces.
And the blowback from that is making life increasingly difficult for the Chinese company. This week, DJI decided to stop sales and support in Russia and Ukraine. It can do this easily enough by geofencing off both countries, as it did in Iraq and Syria in 2017, and effectively disabling the drones.
"DJI is internally reassessing compliance requirements in various jurisdictions," DJI said in a statement issued on Tuesday. "Pending the current review, DJI will temporarily suspend all business activities in Russia and Ukraine."
With most Chinese companies maintaining their normal business relationships with Russian customers and the Chinese Government largely staying silent on the war, DPI's decision to shut down its drones in the conflict zone is striking – both for its pacifist sensibilities and for risking the wrath of authorities in Beijing.