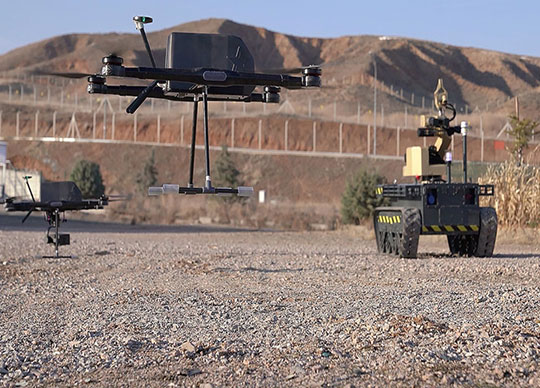 HAVELSAN is exhibiting its autonomous unmanned aerial and land vehicles developed with Robotic and Autonomous technologies this week at IDEF'21.
HAVELSAN has developed the concept of DIGITAL TROOPS, which have been developed in the field of robotics and autonomous technologies.
The leading autonomous technologies HAVELSAN has developed such as BARKAN (Autonomous Medium-Class Unmanned Ground Vehicle), B30 (Under the Cloud Autonomous Aircraft), M6 (Advanced Micro-Reconnaissance UAV System), are preparing for duty. They are combined under Super Intelligence System and referred as HAVELSAN Digital Troops.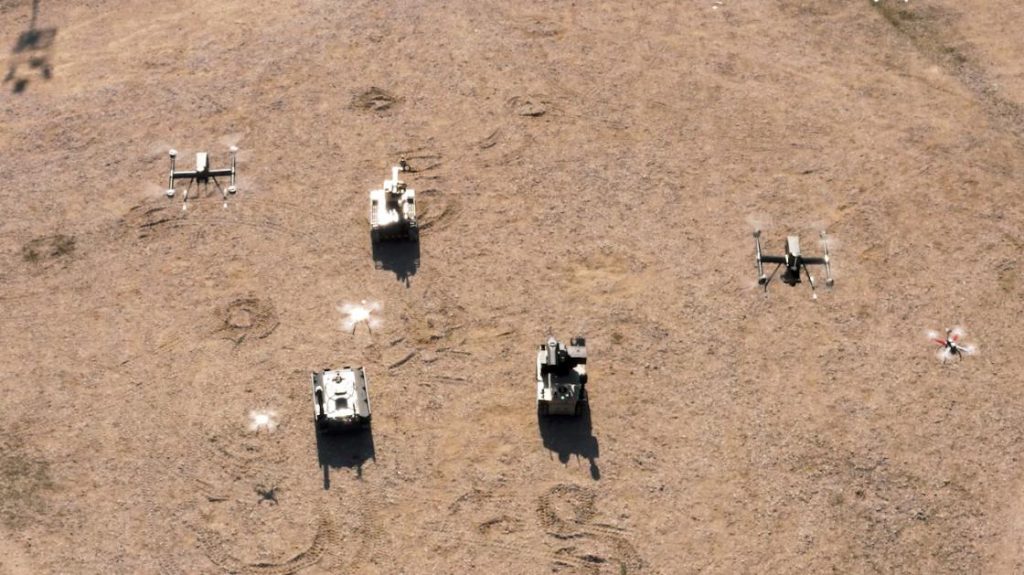 The Superintelligence System is a reliable analysis system that can also function as a mobile system and has been developed to increase military efficiency in the digitalized battlefield, especially that of Autonomous Land and Air Systems which serves alongside military units on the battlefield. It is a sophisticated AI and intelligence system, and it is a system that increases mission effectiveness by providing very high data processing and analysis capabilities.
The BARKAN can be used in multi-purpose missions thanks to its superior autonomous features and its modular design in which different payloads can be integrated. It has been developed for carrying or towing cargo, providing close protection, and armed reconnaissance.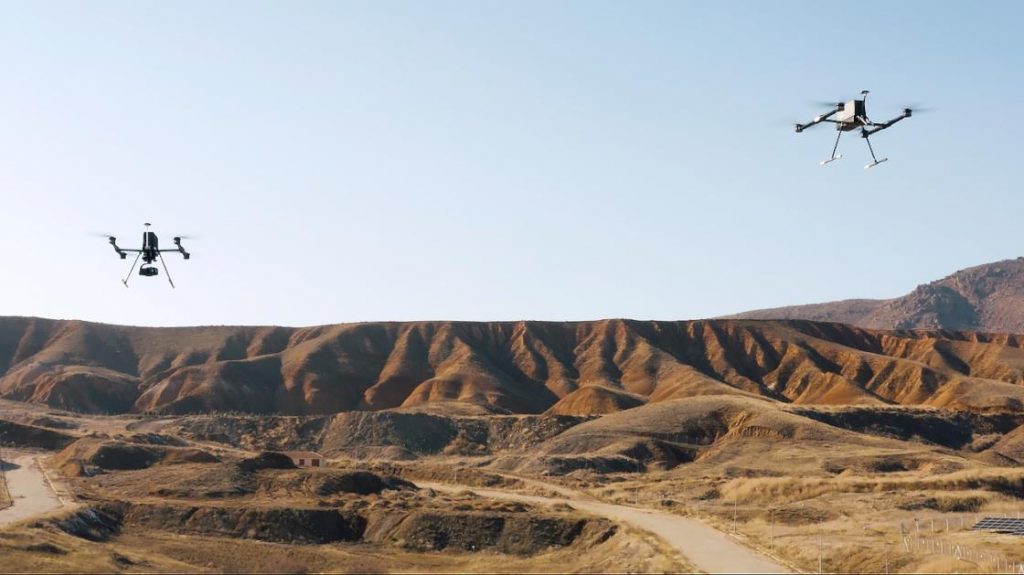 HAVELSAN B-30 is a Sub-Cloud Autonomous UAV that can perform joint operations with all unmanned systems with its vertical landing and take-off capability, fully autonomous mission capability, modular architecture that allows the integration of different payloads, and many more superior features.
HAVELSAN M6 UAV which is an Advanced Mini Reconnaissance System with four propellers, ultra-portable, capable of moving in flocks with high capabilities, responds to the needs of modern armies. The M6 can perform many tasks autonomously, including Instant Reconnaissance and Surveillance, and can perform joint operations with all unmanned systems.