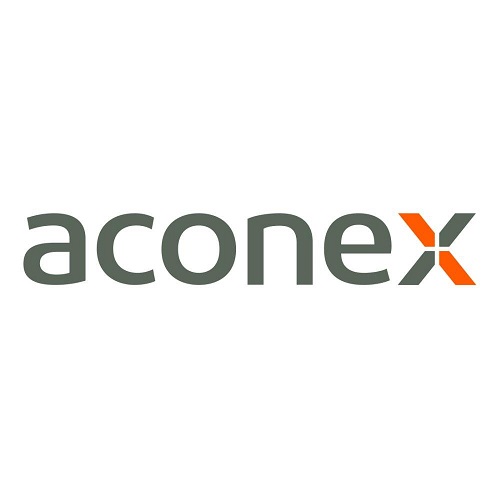 Project-Wide Collaboration Connects Teams to Improve Efficiency and Reduce Risk

Aconex Limited has been engaged by DFS Group to help manage the design and construction of major retail stores in Singapore, Sydney and Macau.
DFS uses the Aconex collaboration platform to provide real-time visibility and control of project information and processes. The three developments on which Aconex is currently deployed are an extensive wine, spirits and tobacco store at Singapore's Changi Airport, a large store on historic George Street near Sydney Harbor, and a retail galleria of more than 300,000 square feet in Macau's entertainment resort, City of Dreams.
According to Wayne Crossley, global director of store development at DFS, each of the projects posed significant challenges. At Changi Airport, the world's fifth busiest hub, extensive structural modifications were required to create retail space without disrupting passenger traffic, baggage-handling or other live airport operations. T Galleria by DFS on George Street in Sydney's heritage neighborhood is subject to strict compliance with regulations protecting historical areas as well as multiple levels of public scrutiny. The City of Dreams store is a complex project because of its sheer size, which is nearly twice that of a typical "big-box store."
Close Collaboration and a Complete Audit Trail
"Because of the challenges and the need to standardize data and processes across the projects, we chose Aconex to ensure close collaboration between design and construction teams," said Mr. Crossley. "We're able to share, update, track, and search all documents and communications in real time, and we have a complete audit trail of each project to resolve conflicts and satisfy our public reporting obligations. We can immediately identify the source of delays and bottlenecks and take corrective action to keep our projects on schedule and on budget."
DFS has used Aconex on a number of projects since 2007. Mr. Crossley characterized the platform as a project "hub" which connects teams across many different organizations to improve efficiency and mitigate project risk. DFS is able to manage dependencies by defining and monitoring workflows for design reviews, requests for information (RFIs), changes and variations, and other core processes. Transmitting documents in batches while maintaining strict version control saves time and keeps the teams focused on up-to-the-minute project information to avoid errors and rework.
Mr. Crossley added that the working familiarity of contractors, engineers, consultants, and subcontractors with Aconex helps DFS implement new projects and bring on new team members quickly. "The platform is intuitive and easy to use, so they become fully productive right away."
"DFS is a highly valued, long-time customer," said Andy Lake, general manager of Asia at Aconex. "We appreciate the opportunity to help them manage new store projects, which are increasing in size and complexity due to several factors. The Changi Airport, George Street and City of Dreams projects are prime examples of challenging developments that benefit from project-wide collaboration, and we look forward to supporting their successful delivery."
About Aconex
Aconex Limited provides a leading cloud collaboration platform for the global construction industry. The platform connects owners, contractors and their project teams in the construction, infrastructure, and energy and resources sectors, providing project-wide visibility and control between the many different organizations collaborating across their projects. With more than 60,000 user organizations and approximately $1 trillion of project value delivered in more than 70 countries, Aconex is the industry's most widely adopted and trusted platform. Founded in 2000, Aconex has 41 offices in 22 countries around the world, including headquarters in Melbourne, Australia and San Francisco, California. The company's ordinary shares are traded on the Australian Securities Exchange (ASX) under the ticker code ACX.
Supporting Resources
For more information on Aconex, please visit: