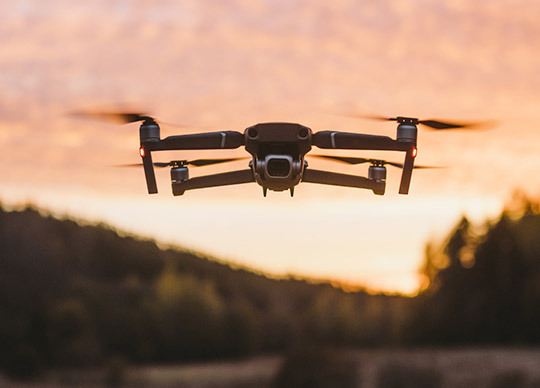 Department 13 has been accepted as a member of the Australian Association for Unmanned Systems (AAUS).
The membership gives Department 13 access to Australia's largest industry advocacy group for unmanned aerial systems (UAS), ensuring the company is a priority connection in the industry and is a priority recipient of information and evolving changes in the sectors rapidly growing space.
The membership will open up new opportunities for the integration of Department 13's suite of drone intelligence solutions into Australia's clients with complex operating systems and strengthen Department 13's position as one of the world's most reputable and reliable providers of advanced drone technology systems.
Highly regarded for its flagship counter-UAS MESMER system that can detect and mitigate unauthorised drone activities. Department 13 has also developed DIAL sensor technology and Atlas cloud-based drone management software as well as incorporating Nightingale drone systems that offer unrivalled real-time situational awareness and airspace management.
Chief executive officer Lee Croft said being part of the AAUS community of aviation specialists and facilitating collaboration between industry players would give Department 13 a powerful voice in shaping the future of unmanned aerial systems in Australia.
"Department 13 has always been a pioneer in changing the way drone and counter-drone technology can be used within the commercial and military sectors and this is another leap in cementing our dedication to the industry," Mr Croft said.
"As a global provider in drone technology, we're well placed to add our voice to the conversation, and together with our industry colleagues we can help shape and uphold a professional, safe and commercially viable unmanned aerial systems industry in Australia."
AAUS works closely with the Civil Aviation Safety Authority (CASA), Airservices Australia and the country's defence and government agencies.
Department 13 will also benefit from collaborative industry opportunities, business integration opportunities, and advancing the use of unmanned aerial system technologies into new markets and new innovative applications.