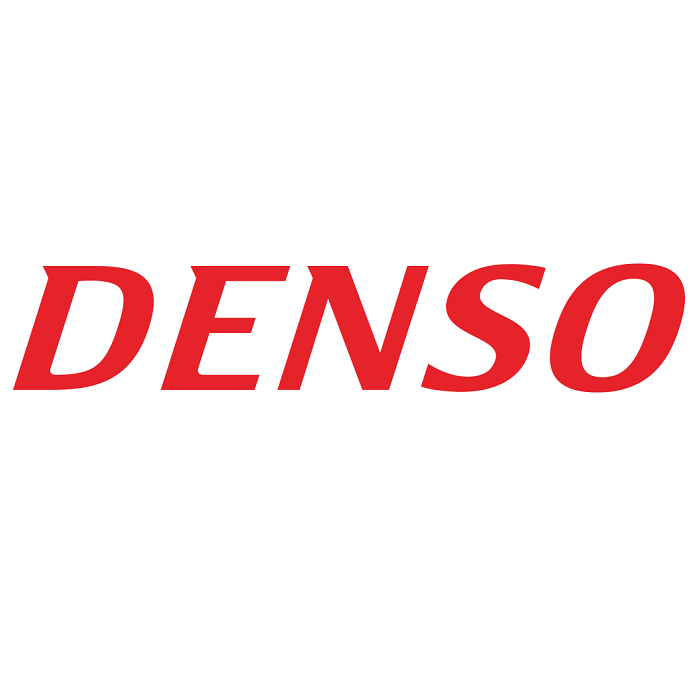 In an effort to deepen and advance its knowledge in artificial intelligence, DENSO has entered into a technical advisory contract with one of the world's foremost researchers in computer vision, Carnegie Mellon University Professor Dr. Takeo Kanade. Through this contract, DENSO is looking to advance its artificial intelligence technology and expand its engineering expertise in the areas of advanced driver assistance systems (ADAS), autonomous drive, and the Internet of Things (IoT).
Dr. Kanade, a U.A. and Helen Whitaker University Professor of Robotics and Computer Science at Carnegie Mellon will provide technical guidance to DENSO engineers on image recognition and machine learning, and will also speak at lectures and seminars organized by DENSO for a variety of purposes, such as recruiting, relationship building, etc. These activities will be held mostly in Japan.
Dr. Kanade and DENSO have worked together from 2002-2009 on a joint research of image recognition technology. In addition, he has been a lecturer of DENSO's high talent program organized by DENSO E&TS Training Center.
DENSO expects to use artificial intelligence technology in more areas of its business. Currently, it uses machine learning in its sensing technologies and applies them to its sensing products.
DENSO has developed technologies and products to help create a society free from road traffic accidents. Based on its accumulated technologies, DENSO will continue to contribute to building a safe and secure automotive society for all people around the world, not just for drivers and pedestrians.
About Dr. Kanade:
Dr. Kanade works in multiple areas of robotics: computer vision, multi-media, manipulators, autonomous mobile robots, medical robotics and sensors. He has written more than 400 technical papers and reports in these areas, and holds more than 20 patents. He has been the principal investigator of more than a dozen major vision and robotics projects at Carnegie Mellon.
Profile of Professor Takeo Kanade
– Professor Takeo Kanade received his PhD in Electrical Engineering from Kyoto University in 1974. After serving as Assistant Professor at Kyoto University, he became a senior research engineer at the Robotics Institute of Carnegie Mellon University. At the Robotics Institute, he was appointed to Associate Professor and to Professor, and then he served as the Director from 1992 to 2001. In 2006, Professor Kanade established the Quality of Life Technology Center (QoLT) and became its Director.
– From 2001 to 2009, he also served as the Director of the Digital Human Research Center (DHRC) at the National Institute of Advanced Industrial Science and Technology (AIST) in Japan. Currently, he is a Special Fellow of DHRC.
– Foreign member of the National Academy of Engineering
– Fellow of the American Academy of Arts & Science
– Fellow of the Institute of Electrical and Electronics Engineers (IEEE), American Association of Artificial Intelligence, Institute of Electronics, Information and Communication Engineers (IEICE), and Robotics Society of Japan
– Special Adviser to the Advanced Integrated Intelligence Platform Project (AIP) administered by Japan's Ministry of Education, Culture, Sports, Science and Technology (MEXT)
Awards
NEC C&C Award, Joseph Engelberger Award, Japan Robot Association (JARA) Award, Japan Society of Artificial Intelligence (JSAI) Career Achievement Award, Otto Franc Award, Marr Prize Award, Benjamin Franklin Institute Medal and Bower Award, IEEE International Conference on Computer Vision (ICCV) Azriel Rosenfeld Lifetime Achievement Award, Okawa Prize from the Okawa Foundation for Information and Telecommunications, IEEE Robots and Automation Society Pioneer Award, Kyoto Prize.
About Denso
DENSO Corporation, headquartered in Kariya, Aichi prefecture, Japan, is a leading global automotive supplier of advanced technology, systems and components in the areas of thermal, powertrain control, electronics and information and safety. Its customers include all the world's major carmakers. Worldwide, the company has more than 200 subsidiaries and affiliates in 38 countries and regions and employs nearly 140,000 people. Consolidated global sales for the fiscal year ending March 31, 2014, totaled US$39.8 billion. Last fiscal year, DENSO spent 9 percent of its global consolidated sales on research and development. DENSO common stock is traded on the Tokyo and Nagoya stock exchanges. For more information, go to www.globaldenso.com, or visit our media website at www.densomediacenter.com.