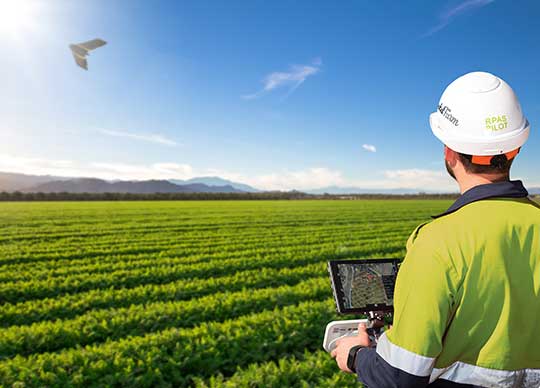 Delta Drone International has secured a contract with Corteva Agriscience RSA (Pty) Ltd (Corteva) in South Africa.
The eight-month, fixed-term contract, worth A$150,000 was signed after Delta Drone International provided its leading drones-as-a-service capabilities across several ad-hoc agriculture projects for the conglomerate over the last two years.
There are no termination provisions other than standard clauses for non-performance.
Delta Drone International will provide a full-time specialist agriculture drone pilot to deploy state-of-the-art agriculture-specific drones to capture a range of vital data including plant analytics to ensure maximum yield for crops such as maize, soybeans and sunflowers for Pioneer Seed RSA a subsidiary of Corteva.
"Obtaining the data required to assess crop health in a timely manner has historically been a challenge for the agriculture sector. With our fleet of state-of-the-art agriculture-specific drones and drone pilots who specialise in flying in agricultural settings, we can more accurately obtain the data and provide it to customers much faster so they can take more effective action to maximise yields" said Delta Drone International CEO, Christopher Clark said.
"Moving from ad-hoc contracts to a fixed-term contract with Pioneer demonstrates the value our expert knowledge of the agriculture sector combined with the latest aerial data capture technologies provides, enabling them to focus on core business operations. We look forward to working with Pioneer and showing them the magnitude of ways, our drones can be used to enhance agriculture operations."