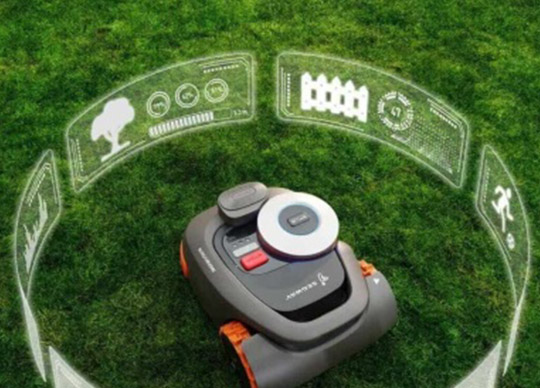 Segway has announced the arrival of its highly anticipated robotic lawn mower, the Segway Navimow, to Australia and New Zealand shores and lawns.
With built-in AI technology, Navimow is a unique boundary-cord-free robotic lawnmower, featuring smart app control, centimetre-precise positioning via Segway's Exact Fusion Locating System (EFLS) and systematic mowing path, engineered to deliver perfectly manicured lawns, all on its own.
With more than 7 million square kilometres of land in Australia alone, Segway Navimow is set to take significant hassle and time out of backyard mowing.
Designed to work across an area of up to 3,000 square metres, the Segway Navimow is one of the most intelligent, quietest, and safest mowers on the market.
Its cutting-edge features include:
Smart Navigation: The Segway Navimow is powered by GNSS signals, cutting-edge onboard sensors and intelligent algorithms, allowing it to efficiently navigate and map the various contours and obstacles of a lawn. This ensures that every inch of yard is meticulously mowed without manual intervention, while detecting and avoiding obstacles in real time.
Customised Operation: With its user-friendly mobile app, lawn owners can easily set and customize mowing schedules to fit their needs. Whether weekly, bi-weekly, or even daily mowing is preferred, the Segway Navimow adapts to each user's preferences.
Eco-Friendly Solution: Utilising an electric mowing system, the Segway Navimow produces zero emissions during operation, making it an environmentally friendly alternative to traditional gas-powered mowers. Working at industry's-lowest noise of 54 dB(A) – comparable to an electric toothbrush – it provides a peaceful experience for homeowners and their neighbours.
Anti-Theft and Safety Features: The Segway Navimow is equipped with an anti-theft function that sends an alert to the owner's mobile app if the mower is moved without authorisation. The Navimow's automatic safety sensors enable it to detect obstacles and automatically adjust its mowing path, preventing any potential accidents.
"We are delighted to introduce the Segway Navimow to the Australian market," said Mr Ryan Kong, Segway Navimow Head of Sales.
"Our innovative robotic lawn mower combines cutting-edge technology with superior mowing capabilities, providing homeowners with a convenient and hassle-free lawn maintenance solution they can tailor to their home and lifestyle."
The Navimow robotic mower is Segway's entry into the gardening and outdoor tools industry.
"Segway is continually looking for opportunities to use our experience in product development and technology accumulated in robotics to provide better products for everyone – and the Navimow is a result of this endeavour," Mr Kong said.
"With a history of groundbreaking inventions, Segway continues to push the boundaries of what's possible in personal mobility and automation."
Paul Sheehan, General Manager of Roy Gripske & Sons, is thrilled about the highly anticipated launch of the product, which has been tested with overwhelming feedback from retailers.
"We're excited to be the exclusive distributor of Segway Navimow in Australia and New Zealand. This product represents a significant advancement in lawn care technology, and we look forward to providing our customers with a top-tier solution."