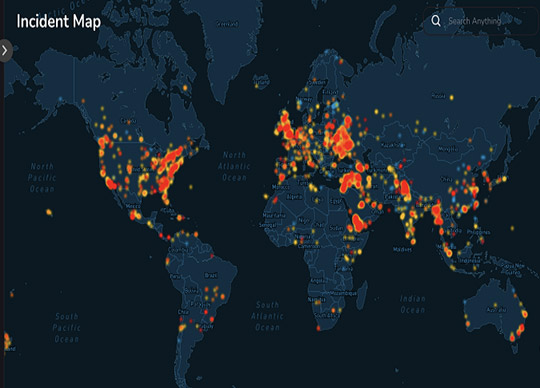 DroneSec has announced the release of version 3 of its Drone Threat Intelligence Platform (DTIP) which now includes intelligence on counter-drone systems (C-UAS).
This intelligence covers both commercial and military counter-drone systems and includes their specifications, cybersecurity history, pricing, underground chatter and unique insights on their performance in both the field and at test and evaluation events.
The C-UAS database maintains all information in an informative, searchable platform. Incidents are linked to their respective threat actors, drone models and counter-drone systems with up to fifty additional data-points, making C-UAS procurement, assessment and due diligence simple.
The system provide advanced C-UAS threat modelling and risk prioritisation, while also allowing organisations to reduce their manual workload by automating their OSINT collection and rapidly scaling their data collection around global drone threats.
Mike Monnik, DroneSec Chief Executive Officer, commented: "DroneSec have been pioneers in tracking emerging drone threat trends since 2016 and continue to improve finished intelligence and threat modelling within the C-UAS space. Our customers seeking a holistic and layered counter-drone program have requested this data to make better decisions, gain financial support and ultimately protect their assets. The latest platform release gives users the most advanced intelligence on C-UAS and their real-world effectiveness in the field. DroneSec is the cornerstone of any counter-drone mission, program or project – operating with intelligence in today's environment is a must-have."
DroneSec's DTIP enables leading organizations to:
Review technical drone components, payload mechanisms and launch locations;
Proactively understand drone tactics, techniques and procedures (TTPs) from adversary communities and chatter;
Stay aware of new and emerging drone and counter-drone threats, threat actors, technologies and events;
Centralise and fuse thousands of OSINT, official and underground sources into a single pane of glass;
Integrate with crowd-sourced databases for detecting stolen or nefarious drones;
Track and catalogue drone incidents for examination and stakeholder reporting.