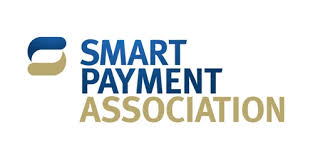 The United States' migration to EMV-standard chip-and-PIN cards, and the growing demand for contactless technologies, defined a high-growth payment card market in 2014, according to the Smart Payment Association (SPA).
Preliminary figures, released in advance of the SPA's annual review of the card payment market, show over 1.5 billion smart payment cards where shipped globally last year, with some 40% featuring contactless 'tap and go' technology.
The United States, the only major market not to have previously adopted EMV-standard cards, accounted for 185 million card and module shipments as the country makes the transition to chip-and-PIN. This number was significantly higher than the 30 million cards shipped in 2013 – reflecting growing enthusiasm from the country's regulators, banks and retailers to combat card fraud on a national scale.
In a clear example of federal support for EMV transition, President Obama signed an executive order in October 2014 to apply chip-and-PIN technology to newly-issued and existing government credit and debit cards, and to deploy EMV-supported payment terminals in federal agencies.
Contactless technology continued its rapid global growth. In 2014, four out of every ten smart payment cards featured the 'tap and go' technology, with SPA members shipping a total of over 600 million contactless payment cards in the year.
This figure represents a year on year growth of 35%, with much of the increase driven by Europe and Asia, where contactless cards represented slightly more than 50% of total shipments in 2014. In the US, less than 10% of cards shipped in 2014 featured contactless technology – a figure in line with the maturity of the EMV market.
The data, collated by the SPA – whose seven members represent around 85% percent of the total available market – also highlighted the primacy of the Dynamic Data Authentication (DDA) technology. DDA provides chip-and-PIN cards with high levels of protection against modification of data and card cloning. 70% of cards shipped in 2014 featured this technology – up from 66% in 2013.
Sylvie Gibert, President of the Smart Payment Association: "These preliminary figures underline the crucial role EMV-standard cards and secure infrastructures in the global payments ecosystem – both now and in the future.
"In 2014 we saw banks and retailers respond to consumer demands for faster and more convenient and more secure ways to pay as contactless shipments grew to their highest levels. Crucially, the continued and growing adoption of EMV-standard technology in the United States not only adds a greater security dimension, but offers contactless possibilities – both on the card and through embedded secure elements within NFC-enabled mobile devices."
Download Presentation at SCA's 8th Annual Payments Summit 2015 in Salt Lake City, Utah, USA at http://www.smartpaymentassociation.com/