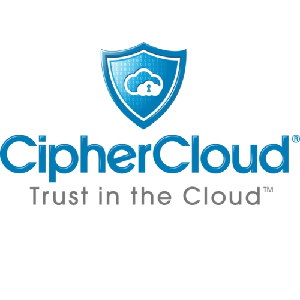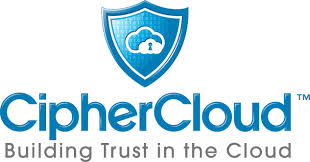 As companies accelerate their adoption of the cloud, the cloud data footprint is expected to grow to 6.5 zettabytes by 2018. This rapid migration of data into the cloud creates the need for insight into both cloud adoption trends and cloud data security issues. As a companion to the "Cloud Adoption & Risk Report in North America & Europe" report, CipherCloud, a leader in cloud security, today unveils the inaugural edition of its "Global Cloud Data Security Report," the industry's first global study on cloud data protection challenges and strategies in the enterprise.
"Organisations are harnessing cloud computing to more effectively compete in the global economy with faster time to market and cost efficiencies," said Pravin Kothari, founder and CEO, CipherCloud. "At the same time, the headwinds of privacy legislation in North America, Europe, South America and Asia Pacific make the case for data-centric protections in the cloud. Our research indicates that compliance factors are galvanizing organisations, particularly in Healthcare and Finance, to fortify their data defenses in the cloud."
The report examines the kinds of data security challenges facing Global 2000 companies and the steps these organisations are taking to mitigate these risks in the cloud. North American organisations represent 65 percent of the companies. Approximately 23 percent of the organisations are European. Asia Pacific (APAC) and Latin American (LATAM) organisations comprise the remaining 12 percent.
Security needs included a combination of technology, legal, financial and political factors at play. In Q1 2015, 64 percent of organisations identify audit/compliance/privacy as a top challenge, 32 percent name unprotected data in the cloud as a primary concern, 2 percent cited malware protection for documents and 2 percent cited lack of enough secure cloud file sharing solutions. These challenges drove the following cloud data protection trends.
Key Findings on the State of Cloud Data Protection
Across geographies, data encryption (81 percent) led tokenization (19 percent) at enterprises with a cloud security deployment. Latin America topped all regions with 100 percent of protection efforts centered on encryption while North America, Europe and Asia-Pacific deployed encryption by 85 percent, 78 percent and 50 percent margins.
Of the 12 vertical industries profiled, Healthcare (38 percent) topped Finance (25 percent) as the leading sector adopting cloud data protection. Together, they accounted for 63 percent of all organisations with a data security mitigation strategy.
Healthcare and Finance respectively protected 100 percent of all electronic protected health information (ePHI) and personally identifiable information (PII). These industries face strict data privacy requirements from government and sector specific guidelines.
Of the top four sectors, only Government (9 percent) favored the use of tokenization over encryption. The reverse was the case for Finance, Healthcare and Telecommunications, which cited the need for function preservation and the ability to search, sort and filter their data. This was particularly the case for Telecommunications companies, which all use encryption as part of their data protection strategy.
Manufacturing, Media, Chemicals, Consulting, Hospitality, Legal, Venture Capital and Tech accounted for the remaining 12 percent of industries with a data protection strategy. These industries are guided by still emerging protection requirements, which so far have resulted in the implementation of highly customised data protection solutions.
About CipherCloud:
CipherCloud, the leader in cloud visibility and data protection, delivers cloud adoption while ensuring security, compliance and control. CipherCloud's open platform provides comprehensive cloud application discovery and risk assessment, data protection – searchable strong encryption, tokenization, data loss prevention, key management and malware detection – and extensive user activity and anomaly monitoring services.
CipherCloud has experienced exceptional growth and success with over 3 million of business users, across 11 different industries.
The CipherCloud product portfolio protects popular cloud applications out-of-the-box such as Salesforce, Box, Microsoft Office 365, and ServiceNow.
CipherCloud, named as SC Magazine's Best Product of the Year, technology is FIPS 140-2 validated and is backed by premier venture capital firms Transamerica Ventures, Andreessen Horowitz, Delta Partners, and T-Venture, the venture capital arm of Deutsche Telekom. For more information, visit www.ciphercloud.com and follow us on Twitter @ciphercloud.