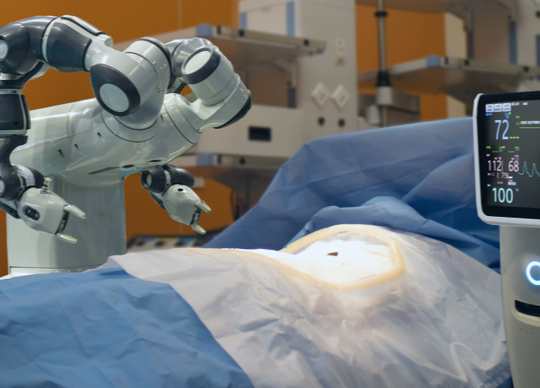 According to GlobalData, the expansion of the Marketing Authorization Holder (MAH) Pilot Program released in 2019 had attracted extensive investments in the field of robotic surgical systems in China.
With the new five-year development plan for robotics industry, growing burden of aging population and COVID-19 pandemic, the trend is likely to continue in the near future, says GlobalData.
The company's latest report, 'Robotic Surgical Systems Market Size (Value, Volume, ASP) by Segments, Share, Trend and SWOT Analysis, Regulatory and Reimbursement Landscape, Procedures, and Forecast, 2015-2030', reveals the installed base of robotic surgical systems in China will grow at a compound annual growth rate of about 23% between 2021-2030.
Vinita Sippy, Medical Devices Analyst at GlobalData, comments: "The MAH program, which was introduced to increase the speed of expansion of medical devices in China, has resulted in incremental funding from the Chinese government and large investment funds in the field of robotic surgeries. With the new five-year development program in robotics industry introduced in December 2021, these investments are only expected to boost further resulting in more players and reduced cost of robotic systems."
The market is currently dominated by international players like Intuitive Surgical and Stryker, but the high cost of systems and government incentives pulled local players like Tinavi Medical, MicroPort, and Jointech, which have built in home grown surgical robots.
Sippy concludes: "The initiatives will provide an opportunity for both international players with innovative technologies and local players to provide these solutions at affordable prices. The reduction in the price of these systems is likely to invite government reimbursement for surgeries using robotic systems."