Leverages artificial intelligence and data insights to boost real-time situational awareness, speed and productivity of operations
Mosquito-borne diseases have grown to be a global threat in recent years. In Singapore, 16,000 dengue cases were reported in 2019 with numbers expected to increase this year. As part of efforts to help battle the spread of mosquito-borne diseases, Certis, Asia's leading advanced integrated security services provider today officially unveiled its new Artificial Intelligence (AI) – enabled solution, a Platform as a Service (PaaS) to help governments in Singapore and around the world reinvent their operations to become more agile and effective in fighting mosquito-borne diseases such as severe dengue.
Harnessing its unique approach of "Operational Design First", Certis' PaaS is a scalable and secured service that drives enhanced operational insights through integration of technology and manpower. It delivers real-time situational awareness through the application of AI and smart data analytics to empower operations. Data insights from open sources such as reported mosquito-borne disease cases, vegetation coverage and weather can help generate patterns and forecasts on mosquito hotspots through the PaaS. As a result, authorities can now proactively identify potential mosquito hotspots and focus on managing these critical areas first. At the same time, through the optimisation of manpower deployment, the PaaS is expected to achieve higher efficiency and expected productivity gains of up to 15%.
Additionally, the AI capability within the PaaS provides insights on the gender and species within 40 milliseconds from a single image of an adult mosquito, which translates to 1,000 images processed in 40 seconds. The analysis has a proven accuracy rate of 97 per cent in identifying gender, and 98 per cent for species. The PaaS is powered by Mozart Cloud, Certis' next-generation multi-service orchestration platform. It is developed and deployed in the cloud which allows users to access the system through multiple platforms, anytime, anywhere. With Mozart Cloud, large-scale critical and complex operations involving multiple processes, systems and responses can be seamlessly orchestrated for advanced situational awareness.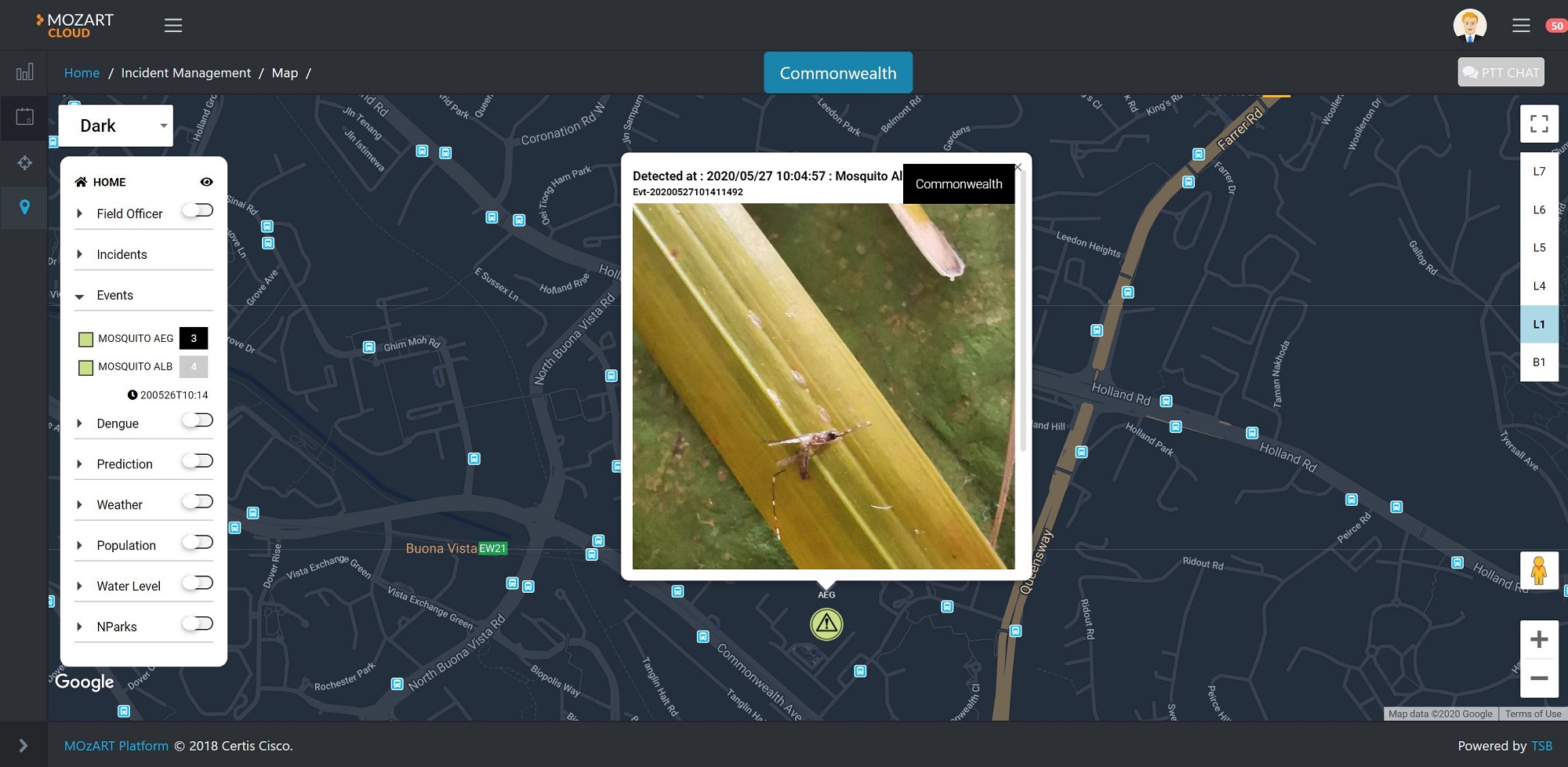 Certis Chief Digital Officer, Mr Fuji Foo said, "The new Platform as a Service exemplifies Certis' holistic approach of applied intelligence, where we infuse technology into our operations to achieve desired business outcomes. We constantly seek to create new innovative solutions that can add value to our customers and the community. In this instance, we have built a critical infrastructure that can help governments around the world become more effective in the fight against mosquito-borne diseases."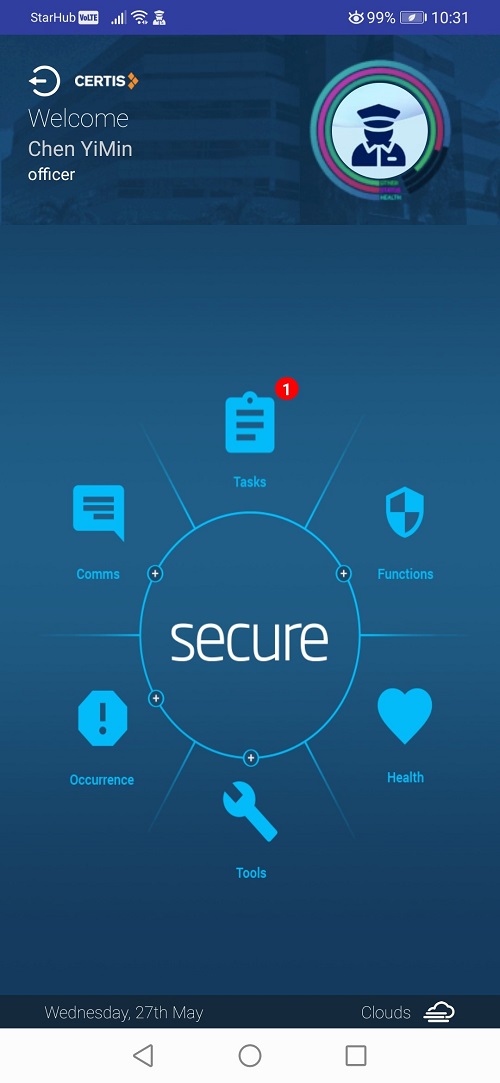 To effectively gather information, field officers can also employ the use of Certis Secure, an all-in-one smart application (app) to be more efficient and productive in the data collection of mosquitoes. Certis Secure enhances the user experience and makes the operation more agile as it only requires a picture taken from a mobile device to generate the required information of a mosquito. Data collected from the app will be integrated into the PaaS to further aid in the development of species, ecology, behavioural and geographical distribution of the mosquitoes.
6 Certis is currently the National Environment Agency (NEA)'s service provider in the fight against mosquitoes and dengue in Singapore. In our role, we support NEA in the deployment and maintenance of Gravitraps in their islandwide mosquito surveillance programme, as well as ensure accurate data collection. From 1 June 2020, Certis will be conducting a pilot trial of our AI-enabled mosquito identification solution to further improve the accuracy of mosquito identification.
Concurrently, Certis is exploring partnerships with overseas authorities on rolling out the PaaS to help them combat mosquito-borne diseases as part of our global initiative and efforts. Some of these markets include where we have presence in and beyond.
The PaaS is a key platform that is developed out of the Certis Centre for Applied Intelligence (CCAI). First of its kind in the security industry, the CCAI was launched in July last year to serve as a research hub, and harness deep research capabilities globally to develop cutting-edge AI-enabled solutions that can be operationalised to benefit businesses and society, and drive tech-led transformation.