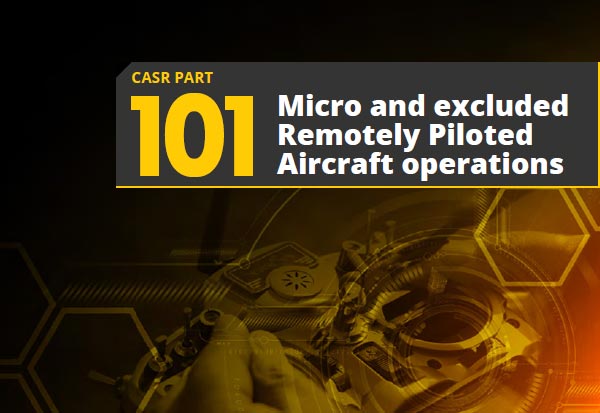 Drone safety rules made easy
The Civil Aviation Safety Authority (CASA) has released a plain English guide for micro and excluded category remotely piloted aircraft (RPA) operations.
It's a practical guide for people who operate a drone as part of their job, including research, training, and professional, government and community services.
All drone users may find it useful as it captures the foundational drone safety rules and standard operating conditions in a way that will help you to easily understand and safely apply them.
About this guide
Safety in the sky is our priority. To keep people, property, and the environment around you safe, it is essential you know the rules that apply to the operation of a drone. The Civil Aviation Safety Authority's (CASA's) Plain English Guide for micro and excluded Remotely Piloted Aircraft (RPA) operations summarises Part 101 of the Civil Aviation Safety Regulations 1998 (CASR) and Part 101 Manual of Standards (MOS) that relate to the operation of micro and excluded RPA. This guide is a tool to assist you to understand and apply drone regulations and safety rules. The guide does not reproduce all the text of the regulations or MOS, but it does provide the associated legislative reference if you want to refer to the full text at the Federal Register of Legislation website. By following this guide, it is expected you will comply with the rules that apply to micro RPA (250 g or less) and excluded RPA (more than 250 g, but not more than 25 kg) that may be used for commercial activities or certain activities over your own land. We are committed to providing you with accurate, consistent, and clear information to help you understand your obligations. If you follow this guide and some information turns out to be incorrect or misleading and you make a mistake as a result, CASA will apply its regulatory philosophy in determining what corrective action, if any, to take.
How to use this guide
In this guide, the word you refers to the person operating the remote controls of an RPA. We have also used the controller and the remote pilot, where you does not meet the intent of the text. Within the guide, there are two key definitions of the term drone. A remotely piloted aircraft (RPA) is a drone that is used for hire or reward, commonly referred to as commercial activities. A model aircraft is a drone that is used for sport and recreation. Further, we have defined certain words to avoid repetition and improve readability. Where we do not define a word, you should consider its meaning to be that given in the Macquarie Dictionary or the regulations. For improved understanding, we have added comments to assist in explaining a requirement. This commentary is not intended to introduce a new requirement, but to provide a more detailed explanation. To enhance the experience with digital interactive elements included in this guide, save this guide to your device. Then: › for iOS operating systems open the guide with Apple Books application › for Android operating systems open the guide with PDF viewer application. Use the Quick Menu page as the central reference point to navigate through this guide. The following terminology table has been created for this guide to improve readability.