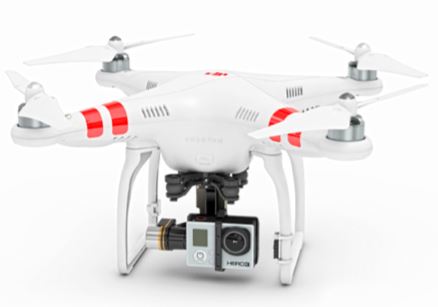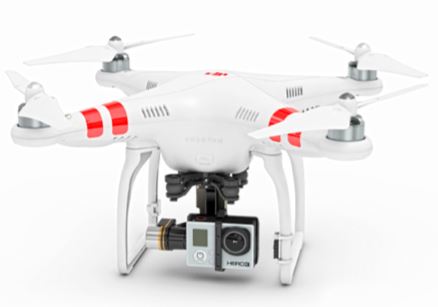 A Canberra-based businessman with a reputation as one of Australia's leading remote piloted aircraft specialists has successfully launched what is considered in the Civil Aviation sector to be the country's most comprehensive and authoritative training program for commercial applications of Remotely Piloted Aircraft Systems (RPAS). 
John Fleming's FPV Australia has been licensed by the Civil Aviation Safety Authority (CASA) to conduct RPAS Certificate courses from the company's new dedicated training facility at Gungahlin ACT, and other training centres in QLD, NSW, VIC, and SA.
Since itself being awarded CASA Unmanned Aerial Systems (UAS) Certification in September, FPV Australia has established an RPAS benchmark in pilot theory training, including the recruitment of two instructors with both Airline Transport Pilot Licence (ATPL) instructor ratings and UAS Certifications in their own right.
FPV Australia has already commenced conducting RPAS Certificate courses preparing well-trained and qualified graduates for the burgeoning Unmanned Aerial Vehicle (UAV) market and its applications including aerial photography, aerial survey, real estate, border control, law enforcement, wildlife research, crop monitoring, mapping and mining surveillance/assessment. 
"My Mission Statement is to set the benchmark for RPAS education in Australia," John Fleming said. "FPV Australia's instructors are resolved to seeing that our graduates enter this exciting industry with the best training and knowledge, in order to be in a position to conduct their commercial operations professionally, safely and within the regulatory framework.  We have began working with educational bodies such as The University of Adelaide, Monash University, and The Dickson College, along with very experienced commercial operators such as VidiAir and Overall Photography, creating a large RPAS community where like-minded, well trained individuals and organisations can have access to industry leading education and training services.
FPV Australia's specialised RPAS Certificate course is designed to address widespread industry confusion about options available to obtain a certificate to fly RPAS/ UAVs. Until recently, requirements for a UAV Controllers Certificate included a pass in Private Pilot Licence theory exam, and other requirements more suited to operations of conventional aircraft. The Remote Pilot Certificate course offered by FPV Australia enables people with no aviation experience through to experienced aviators the option of gaining a certificate that is focused entirely on the operation of a remotely piloted aircraft system (RPAS). 
The 5-day FPV Australia RPAS Certificate course – available in strands both for multi-rotor and fixed wing aircraft – is competency based, combining  theory and practical training. "In consultation with experienced educators, we have adopted a casual learning model, allowing detailed discussion and sharing of experiences, rather than intensive cramming," Fleming said.  
The theory behind the FPV Australia RPAS Course has been designed in collaboration with respected Brisbane-based aviation educator Bob Tait, whose authoritative texts covering Basic Aeronautical Knowledge through to Commercial Pilot Licence have become vital tools for students sitting CASA examinations. "When it came to ensuring we were delivering quality, proven aviation content in our courses, we knew we needed to seek out the help of the best in the business, and so we approached Bob Tait, and thanks to his valuable assistance, I believe we have the best RPAS education system available in Australia." Fleming said.
Upon successful completion of the course, FPV Australia applies to CASA on the behalf of trainees for the issue of Remote Pilot Certificates. The aircraft chosen by FPV Australia for its multi- rotor RPAS strand is the DJI Phantom 2, regarded as the easiest quadcopter for training purposes and a great tool for aerial photography. "Initially, we ensure that trainees have basic copter appreciation inclusive of the dynamics and physics governing Phantom 2 flight, together with an understanding of regulatory responsibilities and obligations," Mr Fleming said. "Our trainees can themselves launch the Phantom 2 after limited instruction. It has autonomous capabilities and can fly for 20 minutes, fully loaded with aerial filming equipment including a 3-axis gimbal, Go Pro Camera and video transmission (FPV) unit."
FPV Australia is an offshoot of John Fleming's leading RC (remote control) aircraft enterprise,  Mongrel Gear Australia, suppliers of RC aircraft and associated equipment and maintenance services to clients in countries including Australia, Russia, UK, USA, Japan, Romania, New Zealand and Croatia and many more.
A self-described "computer/ IT geek who started playing with computers at a very young age", John Fleming initially began importing German aerial photography equipment for himself and RC hobbyist friends back in 2008. "I quickly realised that I could fund my own hobby by re-selling, and began to look for other RC aircraft and FPV products not readily available in Australia," he said. 
The Mongrel Gear product portfolio – offering a comprehensive range of multi-rotor, fixed wing aircraft, and accessories – now boasts exclusive Australian distributorship for brands such as Team Black Sheep, Circular Wireless, and representation of respected brands including DJI, Fat Shark, ImmersionRC and many others.
"Our business has developed on the back of our commitment to helping those who are not necessarily technically-minded to build UAVs that suit their purposes, and to mentor clients on safe, responsible and professional flying practice in strict compliance with regulatory guidelines. 
"We pride ourselves on 100% customer satisfaction, and have built ourselves a very good reputation in this industry over the last 8 years, and we intend to maintain that. All of our staff are well trained, and just this week will see Madison Lansdowne, our youngest female staff member, become a fully certified RPAS Pilot. Quite an achievement at just 19 years old." Fleming said.
"To my mind, the very future of Australian civil aviation will involve the integration of the emerging commercial UAV market and the current aviation support infrastructure.
"The rapid and ongoing developments in Australian UAV-related technologies mean that the sky is literally the limit in this sector, and I am excited about the education and training role that FPV Australia will play in this market now and in the future."