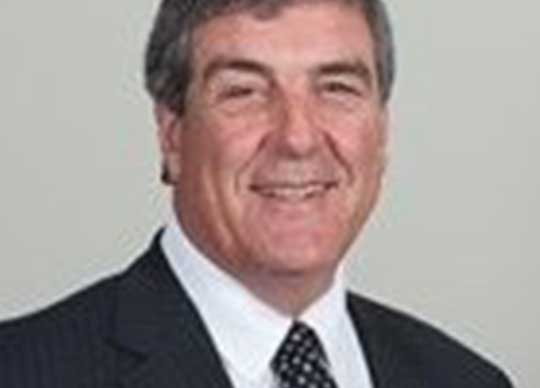 Mike Deeks has been appointed Group Managing Director of Blue Ocean Monitoring (BOM).
Company director Mary Hackett will also join the BOM Board as the company embarks on an expansion into Australia, Britain and the United States.
Mr Deeks, a retired Naval Commodore, has just returned from London where he served as Western Australia's Agent General to the UK, Europe and Israel. He will oversee the development of Blue Ocean Monitoring which, since 2014, has developed ground-breaking technologies for offshore sectors.
The Chair of Blue Ocean Monitoring, Chris Rowe, said the appointment of Mr Deeks comes at a pivotal moment for the company.
"We are delighted that Mike has agreed to spearhead the next phase of our development. With his impeccable naval credentials and broad business experience, Mike will allow us to strengthen our relationships with the British and Australian navies," Mr Rowe said.
"Last week's announcement of an enhanced strategic partnership involving the United States, Britain and Australia only reinforces the potential usage of unmanned underwater technology. Blue Ocean Monitoring is at the cutting edge of designing and developing UUVs and other highly innovative technologies."
BOM has also forged corporate relationships with BP, Woodside and other resources companies. It currently has contracts with the UK Ministry of Defence, the Royal Australian Navy and other government entities.
"After a 32-year career in the Navy and experience working for some of the largest and most dynamic defence companies, I am looking forward to leading BOM as we develop the technologies that will disrupt traditional underwater exploration and surveillance," Mr Deeks said.
"I am also extremely excited about continuing to build a world-class business operating from Perth, serving customers right around the world."
Ms Hackett, who lives in Perth, Western Australia, is also a Director of Northern Star Resources, Strike Energy, Sapien Cyber and is Chair of the Future Energy Exports CRC. She has had an extensive career in the oil and gas sector, having previously held senior executive roles at Woodside and General Electric.
With Mr Deeks' appointment as Group Managing Director, Simon Illingworth, joint founder and managing director of BOM will relinquish his oversight of BOM to focus on his role as Managing Director and CEO of Blue Ocean Seismic Services, which is BOM's UK based joint venture company with BP and Woodside.