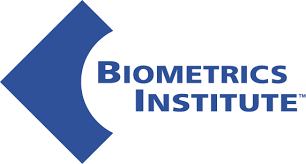 The independent and international Biometrics Institute representing over 180 biometric users, academia and the industry welcomes the work of the Science and Technology Committee of the UK government  proposing an open  and public debate around the use of biometrics by the Government to build trust in biometrics.
The Committee has released its "Science and Technology – Sixth Report: Current and future uses of biometric data and technologies".  The full report is available at: http://www.publications.parliament.uk/pa/cm201415/cmselect/cmsctech/734/73402.htm.
The report states: "Three future trends in the application of biometrics were identified during the inquiry: the growth of unsupervised biometric systems, accessed via mobile devices, which verify identity; the proliferation of "second-generation" biometric technologies that can authenticate individuals covertly; and the linking of biometric data with other types of 'big data' as part of efforts to profile individuals."
The Committee sees benefits in the use of biometrics but also risks and states that the Government has not sufficiently addressed how the risks and benefits of biometrics will be managed and communicated.
Andrew Miller MP states that "Management of both the risks and benefits of biometrics should have been at the core of the Government's joint forensics and biometrics strategy. In 2013, my Committee was told by the Government to expect the publication of a strategy by the end of the year. We were therefore dismayed to find that, in 2015, there is still no Government strategy, no consensus on what it should include, and no expectation that it will be published in this Parliament."
The Committee sees a need to build public trust in biometric data and technologies and recommends "that the Government sets out how it plans to facilitate an open, public debate around the use of biometrics. "
"It is very noticeable that the Committee stresses the delay by Government in creating a strategy for biometrics and privacy yet law enforcement agencies are quickly moving ahead with extended use of biometrics," states Isabelle Moeller, Chief Executive of the Biometrics Institute, "This is pretty common. Policy and legislation often cannot keep up with technology developments. We have seen this with before. In 2006 the Institute developed a Privacy Code for the Australian biometric industry to address gaps in Australian privacy legislation. The new Australian privacy principles addressing biometrics only came into place in 2014."
The Biometrics Institute mission is to promote the responsible use of biometrics and it has a proven track-record of over 14 years in bringing together all parts of the biometrics industry to ensure privacy and data protection are at front of mind in any implementation of biometrics.
Moeller explains: "The Institute offers an international and cross-user community scope with its global membership. It promotes the responsible use and trusted technology and handling. It provides a forum for international dialogue which helps highlight convergence over quality, appropriate use, strong standards and proportionate, legitimate and thoughtful use.  It all comes back to the responsible use which Biometrics Institute members underline."
The Institute had made a submission and given evidence to the enquiry in November last year.
In its submission the Institute had stressed the importance of informing the public that not all biometrics are the same and that they are not infallible. Managers of biometric systems should recognise this and it should be built into the planning and operations of any biometric system.  It has a Biometric Vulnerability Assessement Expert Group (BVAEG) raising awareness about  potential vulnerabilities in biometrics and addressing ways to mitigate against these. A next meeting of the BVAEG is scheduled for October 2015 in London.
The Biometrics Institute has developed a universal Biometrics Institute Privacy Guideline as a practical guide for senior and middle management to plan for an effective privacy regime and will be delighted to work with the Government using this and other tools that have been developed by the Institute. It is currently also working on a Biometrics Institute Trust Mark to strengthen the public's trust in biometric technologies.
The Biometrics Institute was established as an independent not-for-profit organisation in Australia in 2001 and is now operating at an international level with over 180 members. It has offices in Sydney and London. Its members cover a wide range of vendors, users such as banks, airlines, governments and law enforcement authorities as well as research organisations. Metropolitan Police, Ministry of Justice UK and Home Office UK are already engaging in the Institute's activities.
Discussion on the responsible use of biometrics in the public and private sector (e.g. payments, customer authentication, online government services, mobile applications and borders and travel) are being discussed at the upcoming Biometrics Institute events including Member Meeting Washington DC, 26 March 2015, the 3rd Identities at the Borders and Future of Travel Seminar 21-22 April 2015 in Amsterdam, the Asia-Pacific Conference 2015 27-28 May 2015 in Sydney and  Biometrics 2015: Secure identity solutions now! 13-15 October 2015 in London. Free press passes for accredited media are available upon request. The Biometrics Commissioner recently briefed Biometrics Institute members about the findings of his annual report