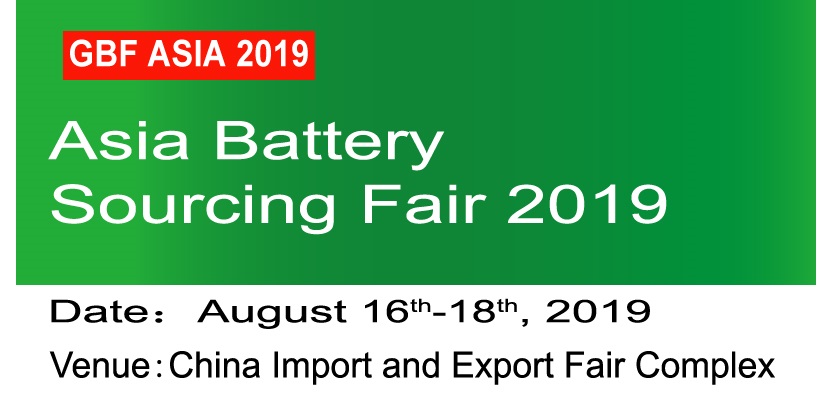 As the largest battery show in China this year, GBF ASIA 2019 has attracted many attentions from leading lithium battery companies worldwide, including BAK Battery, which will bring to the show its key products, covering power batteries, consumer electronics batteries, and battery storage solutions.
As we know, China has surpassed Japan and South Korea become the center of the global battery industry. The production and market size of batteries account for more than 70% of the world. More and more leading Chinese battery makers like BAK Battery are venturing into the global markets.
2018-2028 Global Lithium Battery Production Capacity Forecast

(Unit: GWh)

Country/Region
2018
2023
2028
China
134.5
405
631
Europe
19.6
93.5
207
North America
20.9
81
148
Asia (China excluded)
45.5
78.5
111.5
Other
0
0
5
Total
220.5
658
1102.5
Data Source: Benchmark Mineral Intelligence,
Li Dan, vice president of BAK Battery, said: "BAK Battery has been active in the international market as one of the representatives of China's lithium battery. In addition to the mainstream region, many developing countries are also undergoing corresponding consumption upgrades in the EV market. The market potential is huge. We have achieved a lot of cooperation in the European and American markets. Based on the global vision, BAK will continue to expand its business and carry out trade cooperation in various fields such as power batteries, consumer electronics and energy storage batteries."
Under the situation, domestic and overseas markets have put forward higher demand for high-performance lithium-ion products, and will further stimulate domestic lithium-ion makers represented by BAK Battery, through technological innovation and other means to provide higher quality lithium battery products for the new energy industry.
Find Quality Battery Suppliers at GBF ASIA 2019!
Besides BAK Battery, other leading players like 3M, Ascend Performance Materials, Genius Technology, Rovilus, Myung Sung TNS, Hugo Benzing, and etc are also exhibiting at GBF ASIA 2019! If you haven't registered for the show yet, hurry up and join us today!
The 4th Asia Battery Sourcing Fair (GBF ASIA 2019)
Date: August 16-18, 2019
Venue: China Import & Export Fair Complex
Register: https://www.mysecuritymarketplace.com/product/gbf-asia-2019/