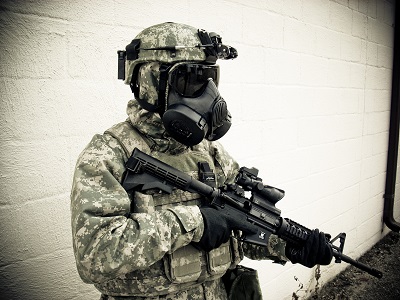 Avon Protection has received an order for 166,623 M50 respiratory protection mask systems from the US Department of Defense (DOD).
The $42m order demonstrates the US DOD's continued confidence and reliance on Avon to supply product of the highest quality and performance to protect its war fighters. With over 1,500,000 Avon M50 mask systems delivered to date to US military personnel, Avon is the dominant supplier of chemical, biological, radiological and nuclear respiratory protection masks to the US military.
Gary Dunn, VP Business Development at Avon Protection, commented, "We are proud that the US DOD continues to choose Avon to provide the best CBRN protective equipment for their troops. The M50 mask system delivers state-of-the-art protection against the changing threat environment we now have – from battlefield concentrations of CB agents, through to toxic industrial materials, toxic chemicals and particulate matter."
He continued, "The streamlined design offers a high degree of flexibility and comfort for extended use. The unique twin low-profile filters reduce breathing resistance and improve weapon sighting and weight distribution, all of which enable the troops to perform optimally in their roles".