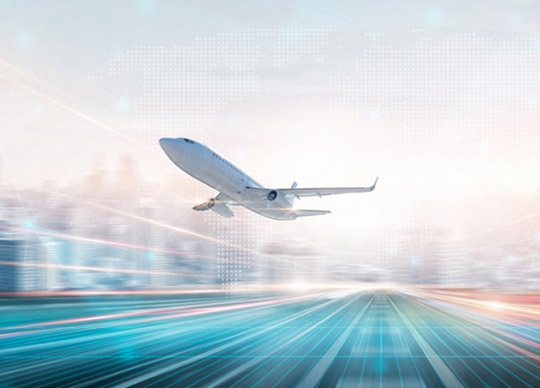 Aviation stands on the cusp of the next revolution, the Chair of the UK Civil Aviation Authority will say in a keynote speech on 27 September.
The regulator is working with the aviation and aerospace industry as well as government to support the safe development and roll-out of sustainable fuels, drones and new types of aircraft, which are poised to play a significant role in UK aviation. Sir Stephen Hillier, Chair of the UK Civil Aviation Authority, will
make the comments at the Global Urban & Advanced Air Summit Asia in Singapore, in a keynote speech around how the regulator is enabling new technologies.
Sir Stephen Hillier, Chair of the UK Civil Aviation Authority, said: "Aviation now stands on the cusp of its next, and potentially biggest, revolution since the invention of the jet engine. Radically different types of vehicles have the potential to revolutionise the way people move around cities, improve transportation options, and contribute to a more sustainable aviation ecosystem.
"As the UK's aviation and aerospace regulator, we have an important role in helping enable innovation and those technological advances, while focusing primarily on the safety of those who fly, and those on the ground below.
"We continue to work with other member states and regulators to take on that enormous challenge of regulating for the future in a collaborative way."
One of those new technologies is electric vertical takeoff and landing (eVTOL) aircraft, often referred to as air taxis. eVTOL aircraft are designed to land and take off like helicopters, but are powered by electricity, and have the potential to provide more efficient and sustainable ways to travel between cities and airports.
Earlier this year, the UK Civil Aviation Authority published its requirements for initial airworthiness certification requirements for VTOL aircraft, which will help standardise an approach to safety certification for eVTOL aircraft, accelerating their development.
The UK Civil Aviation Authority is in the process of engaging with various manufacturers. Last year, Vertical Aerospace became the first eVTOL company in the UK to fly after receiving a test permit from the regulator.
Earlier this year it also received a Design Organisational Approval, enabling it to advance work on a fourpassenger eVTOL vehicle.
The regulator has also been developing guidance for the industry, to help inform and support development.
In July 2023, it published guidance on how the eVTOL industry could adopt key consumer principles – highlighting the importance of new aircraft being fully accessible and understandable for passengers.
That same month, guidance was also published on how eVTOL aircraft can operate at aerodromes and vertiports. It provides key considerations for how facilities, often within cities, could accommodate these vehicles safely.
The evolving use of drones to fly further and beyond operator's line of sight could also change the way infrastructure inspections take place and goods are delivered.
Last year the regulator set out how everyday Beyond Visual Line of Sight (BVLOS) flight could happen, and has granted permission for trials to take place.
It recently supported Apian and Skyports in demonstration trials, which involved making time-sensitive medical deliveries for the NHS.
The trials improved patient experiences by improving delivery times of critical chemotherapy drugs and the processing time of samples, speeding up diagnosis times.
The regulator is collaborating with industry and government on reducing emissions in aviation too, exploring different fuel sources and supporting the government's net-zero ambitions.
ZeroAvia, a company developing hydrogen-electric engines, has undertaken test flights this year, following a test permit from the UK Civil Aviation Authority.