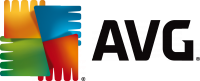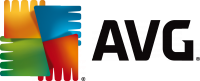 AVG Technologies, the online security company for 188 million active users, has announced that it has extended its partnership with ALCATEL ONETOUCH, a leading smartphone brand,  to provide AVG's flagship AVG AntiVirus PRO for Android™ app on its latest Android mobile devices. This agreement will help ALCATEL ONETOUCH's mobile customers stay safe online from the moment they turn on their new devices for a safer and simpler online experience out-of-the-box.
This marks the latest milestone in the partnership which has been in place since 2011. The AVG pre-loaded devices will be available across ALCATEL ONETOUCH's global customer base, including a number of fast-growing, emerging markets such as India, Russia, Brazil and Mexico. Customers get a free 90-day trial of AVG AntiVirus PRO for Android, after which they can either purchase an annual subscription to retain its enhanced security features or choose the default AVG AntiVirus FREE for Android option to ensure their smartphone or tablet remains protected.
"Going online via a smartphone is fast becoming a standard activity for mobile users, and understandably our customers want peace of mind to know that they are browsing safely," said William Dowie, Global Portfolio Director at ALCATEL ONETOUCH. "We continue to be committed to providing them with the best protection possible on our devices and our ongoing partnership with AVG demonstrates our investment in this."
"We know that the emerging markets account for a large proportion of those going online for the first time – and that mobile often provides the means for doing this.  ALCATEL ONETOUCH is one of the world's leading smartphone brands with a large presence in these markets, and we believe our combined offering is a cost-effective and smart option for new users there," said David Ferguson, General Manager Consumer & Mobile, AVG Technologies.
AVG AntiVirus FREE for Android was the first mobile security application to exceed 100 million downloads on the Google Play™ Store.
The roll out of AVG AntiVirus PRO for Android is effective immediately.
About AVG AntiVirus PRO for Android
Protect & Keep Safe:
App Scanner: Helps stop, remove and prevent the spreading of viruses, worms, and trojans
File Scanner: scans your phone for viruses and removes them with a simple click, ensuring your contacts, bookmarks, text messages, music and videos are kept safe.
Safe web surfing: actively checks web pages in real-time before you land on that page. If it detects something suspicious, it prevents you from visiting the site.
App Lock: protects your privacy by enabling you to lock your apps, thereby securing them from being accessed by other people using your phone.
Find & Protect Your Phone:
Phone Locator: helps you locate your phone if lost or stolen. Locate it quickly via Google Maps or enable the SHOUT function which maximizes the volume of your ring tone even if your phone is on "Silent"
Phone Locker: keeps outside parties from accessing your personal information by allowing you to lock your phone remotely via SMS or from controls managed from the Anti-Theft service.
Camera Trap: if AVG Anti-Theft records 3 failed attempts by an intruder to unlock your phone, it takes a photo of them with the phone's front-facing camera. The photo is then emailed to you with an alert to the attempted break-in.
Remote Wipe: helps preserve your privacy by enabling you to wipe all contacts, photos, and calendars, your text messages, browsing history and SD Card.
SIM Lock: locks your phone when the SIM card is replaced.
Enhance Performance:
Improve Performance: optimise battery, storage and mobile data usage.
Task Killer: shut down apps that may affect device performance.
Improved Battery Consumption: get notified when the battery is below the level you set. Use the new Power Save button to turn off device functions that consume your battery or use Auto Power Save to turn off several features that consume battery automatically when the battery power reaches the level you set.
Data Usage: keep track of your 3G/4G mobile data usage by getting notifications as you approach your monthly data limit.
Storage Usage: uninstall apps that you think use too much storage to free up space on your device.
App Backup: helps you back up all your apps to your SD Card so you never get caught without your favourite games, utilities or feeds.