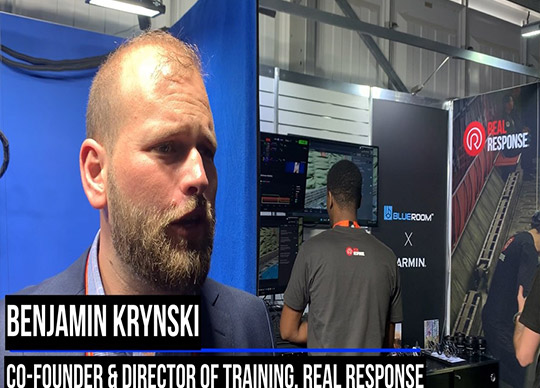 We speak with Benjamin Krynski, Co-Founder, Director of Future Projects and Paramedic with Real Response.
Since 2006 Ben has been immersed in the emergency pre-hospital field. Beginning as a medic with the Israel Ambulance Service, Ben quickly became a leader, educating others. As an Instructor, Ben ensured new medics were capable of working in an emergency ambulance under very high-pressure situations in a dynamic part of the world.
In a progression to ensure competency of qualifications in Australia, Ben transferred his skills and knowledge into an Australian Paramedics degree qualification and is currently an operational paramedic in Sydney.
As a member of the Simulation Australasia Human Dimensions Committee, Ben is at the forefront of evolving technologies and methodologies in simulation.
Co-Founding Real Response Ben strives for excellence by pushing the boundaries of what is possible and keeping to the companies mission of 'preparing people for the realities of emergency situations'.
The story of Real Response starts in 2009 when Ben Krynski founded a boutique first aid training company called Phoenix First Aid from his parent's garage. A year later, Motti Blum joined Ben as a partner and co-founder. For about 4 years Ben and Motti ran sporadic traditional first aid courses for businesses and other organisations around Melbourne, whilst they both focused on other goals.
By 2014 Motti and Ben realised there was an acute need for engaging, interactive and realistic first aid training in Australia. At the end of 2014 they launched Real First Aid, a company that specialised in delivering realistic simulation based first aid training. Each course incorporated role play, props, fake wounds, flashing lights, sirens, smoke, odours and an answering service designed to simulate 000 calls.
For more information visit https://www.realresponse.com.au/