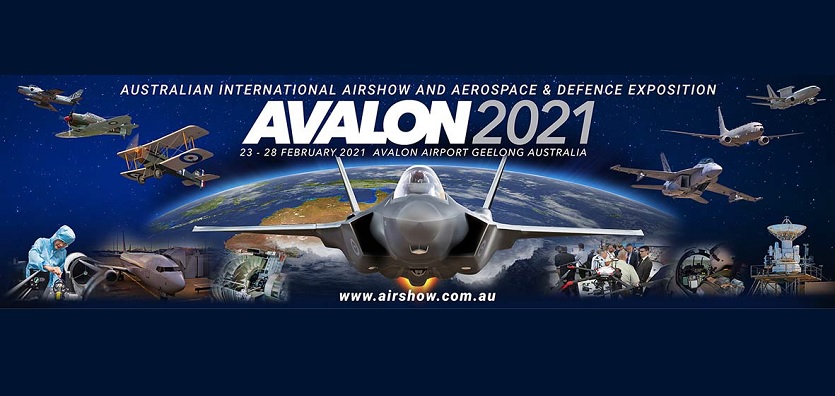 Set for 23 to 28 February 2021, The Australian International Airshow and Aerospace & Defence Exposition (AVALON 2021) is expected to break attendance records as the Southern Hemisphere's largest single aerospace and aviation exposition and a cornerstone event of the Royal Australian Air Force's Centenary celebrations.
AVALON 2021 will run from Tuesday 23 February to Sunday 28 February, 2021. It will comprise industry-only trade exposition days from Tuesday 23 February to Friday 26 February, with public airshow and entertainment days from Friday 26 February to Sunday 28 February.
AVALON 2021 organisers are planning for unprecedented participation from exhibitors, trade delegates, the Royal Australian Air Force (RAAF) and international defence representatives attending to honour the RAAF's Centenary.
AVALON 2021 CEO Ian Honnery said the RAAF milestone, together with the 2020 Centenary of the formation of Qantas, meant organisers were planning for an event that would eclipse even 2019's record trade attendance.
"As an international aerospace industry exposition, AVALON 2019 was a record‐breaker in both exhibitor numbers and trade day attendances, with a host of major industry announcements and significant international participation from a total of 37 countries," he said.
"AVALON 2021 will be the largest single event in the Air Force 2021 Centenary calendar and will come just three months after the November 2020 Centenary of Qantas. AVALON 2021 will be a celebration of a hundred years of Australian innovation and leadership in military and civil aviation and aerospace. That combination of civil and defence is already proving a magnet for industry, with both Australian and international companies committing to the event to display their contributions to this world-class Australian aviation heritage.
"More than ever, AVALON 2021 will showcase Australian industry to the world, by bringing the world to Australia."
AVALON 2019 broke exhibitor and trade day attendance records, with 698 participating companies, 161 official industry and government delegations and 38,952 attendances across the Tuesday to Thursday industry days.
And while weekend hot weather softened public attendance figures compared with the 2017 event, the 132,878 public day attendances in 2019 were in line with the Airshow's historical average.
Attendances across the entire event totalled 171,830. They came to do business, network and see the latest in aviation, aerospace and defence technology, including flying displays from Australia's first two Australian based Lockheed Martin F-35 Joint Strike Fighter aircraft, the US Air Force F-22 Raptor stealth tactical fighter, the Australian airshow debut of the Pilatus PC-24 Super Versatile Jet and the first Australian airshow display of a Japan Air Self-Defense Force aircraft, the Kawasaki C2 transport.
The fleet of 371 aircraft on display in the air and on the ground was a new record, as were the 2591 attendances at 36 associated industry conferences, seminars and briefings, which covered topics from airport development to business aviation, law enforcement aerial operations, defence aviation maintenance and unmanned systems.
Visiting delegations and guests included 15 service chiefs, 9 National Armament Directors and 24 Chief of Air Force representatives, from 30 countries. There were 94 military aircraft in attendance from six nations.
AVALON 2019 "firsts" included the inaugural Space Industry Association of Australia "Reaching for the Stars – Growing Australia's Space Economy" conference and the first Australian Helicopter Industry Association "Rotortalk" conference. Both will return in 2021.
The event also provided a Science, Technology, Engineering and Maths (STEM) education platform for more than 1700 students throughout the week.