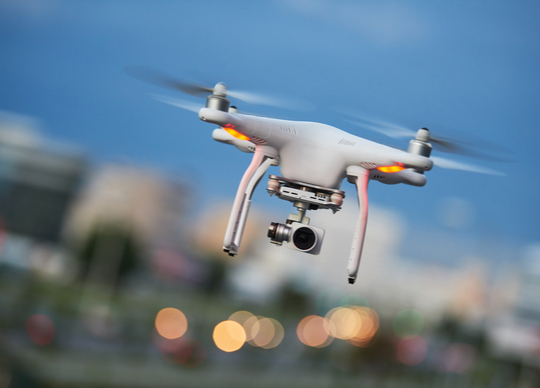 Drone safety messages were illuminated in several high traffic CBD locations across the country including Brisbane, Sydney, Perth, Adelaide and Melbourne.
These large-scale activations were a new way to launch the next phase of CASA's national summer drone safety education campaign, Know Your Drone.
Contextually relevant drone safety rules were displayed in the recognisable Know Your Drone branding to catch the attention of new and emerging recreational drone flyers.
The next phase of the campaign continues its focus on drone safety education for current and emerging recreational drone flyers.
Meanwhile, Last year was a big year for drones. Here is a look back at some of CASA 's standout moments for 2021:
5 new drone safety apps, bringing total to 8 CASA-verified apps
New CASA website
Remote pilot licence (RePL) holders can now store their digital licence on their Android device using Google Pay, or their iOS device using Apple Wallet
6-month automated airspace authorisation trial in partnership with Airservices Australia was extended until May 2022
Part 101 plain English guide, intended for micro and excluded drone operators, but is useful for all operators as it captures the foundational drone safety rules
New interactive drone safety quiz, so you can test your knowledge and challenge your friends!
As for 2022, CASA forecasts:
New automated airspace authorisation trial locations are expected to be announced
CASA is co-designing a new regulatory roadmap to give operators greater clarity and control of future regulatory requirements for drones and advanced air mobility (AAM).
To keep pace with growth and demand in the sector, drone regulations must be regularly reviewed for the benefit of all airspace users and the community. Consultation is now open on proposed amendments and will close 7 February 2022.