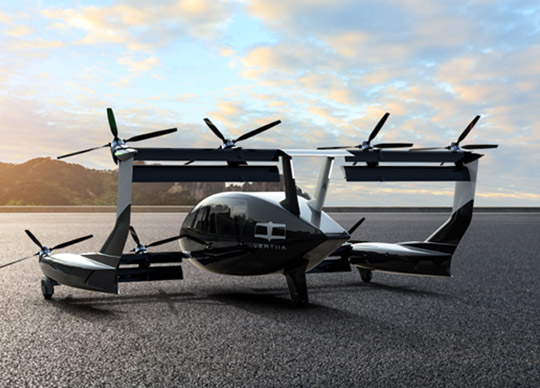 AMSL Aero says it welcomes the Australian Government's move to back the development of its hydrogen-powered aircraft Vertiia to help first responders and emergency personnel save lives and better meet the needs of Australians living in regional and remote areas.
AMSL Aero adds that it will use the A$5.43 million in funding from the Australian Renewable Energy Agency (ARENA), to develop a hydrogen fuel cell system to power Vertiia.
The ARENA grant provides key funding to demonstrate the feasibility of renewable hydrogen as a fuel for a Vertiia with a range of up to 1,000km.
Vertiia will be available for markets such as air ambulance, emergency services, and passenger and cargo transport.
AMSL Aero Founder and CEO, Andrew Moore said: "The significant funding provided by ARENA will mean that we can accelerate the design, build and certification activities for our long range, hydrogen powered electric Vertical Take Off and Landing (eVTOL) aircraft. It will mean that patients and passengers will have earlier access to the aircraft as a result and will play a key role in decarbonising air transport in Australia and abroad. We are very thankful that ARENA backs companies like ours who are committed to clean technology that will benefit society and our planet."
Minister for Climate Change and Energy Chris Bowen said hydrogen had a big role to play in Australia's transport future. "The Albanese Government is proud to be investing in this high-tech aviation project in parallel to more than A$2.5 billion to get a domestic renewable hydrogen industry off the ground," Minister Bowen said. "AMSL's aircraft could become an important tool for emergency services personnel, particularly as we face more frequent natural disasters. Green hydrogen and other sustainable aviation fuels are vital to help decarbonise the hard-to-abate aviation sector, now accounting for around 2.5% of global emissions."
ARENA CEO Darren Miller said the project is a prime example of Australian innovators taking the lead in developing renewable energy solutions. "AMSL Aero is a homegrown Australian startup tackling one of the many challenges in the transition to net zero," Mr Miller said. "Developing low emissions air transport will require a variety of solutions, including hydrogen and battery electric. AMSL's work on the Vertiia is truly pioneering in this space. For end users like emergency services, this technology is an exciting prospect for cutting emissions from air transport."