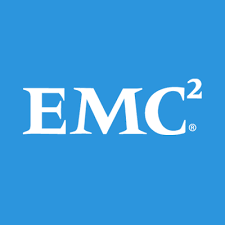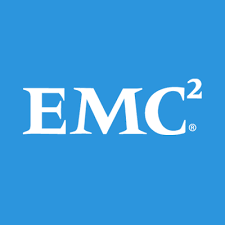 EMC Corporation has announced the Australian findings of a new global data protection study that reveals, data loss and downtime cost Australian enterprises US$55 billion in the last twelve months, compared to the average of US$34 billion across the Asia-Pacific and Japan region. Global data loss is up by 400% since 2012 while, surprisingly, 78% of Australian organisations are still not fully confident in their ability to recover after a disruption.
EMC Global Data Protection Index, conducted by Vanson Bourne, surveyed 3,300 IT decision makers from mid-size to enterprise-class businesses across 24 countries, including 125 respondents from Australia.
Impact of Data Loss and Downtime
The good news is that the number of data loss incidents is decreasing overall.  However, the volume of data lost during an incident is growing exponentially.
In Australia:
64% of enterprises surveyed experienced data loss or downtime in the last 12 months.
The average business experienced more than three working days (27 hours) of unexpected downtime in the last 12 months.
Other commercial consequences of disruptions were loss of employee productivity (54%) and loss of revenue (44%).
New Wave of Data Protection Challenges
Business trends, such as big data, mobile and hybrid cloud create new challenges for data protection in Australia:
58% of businesses lack a disaster recovery plan for any of these environments and just 7% have a plan for all three.
In fact, 60% rated big data, mobile and hybrid cloud as 'difficult' to protect.
With 31% of all primary data located in some form of cloud storage, this could result in substantial loss.
The Protection Paradox
Adopting advanced data protection technologies dramatically decreases the likelihood of disruption.  And, many companies turn to multiple IT vendors to solve their data protection challenges.  However, a siloed approach to deploying these can increase risks:
The findings showed that Australian enterprises that had not deployed a continuous availability strategy were more likely to suffer data loss than those that had.
Those using three or more vendors to supply data protection solutions lost 10 times as much data as those who unified their data protection strategy around a single vendor.
Those with three vendors were also likely to spend an average of US$4 million more on their data protection infrastructure compared to those with just one.
The Maturity Matrix
EMC Data Protection Index survey participants were awarded points based on their responses, ranking their data protection maturity in one of four categories (see methodology for further details).
The vast majority – 86% of businesses in Australia – rank in the bottom two categories for data protection maturity.
Globally, 14% rank ahead of the curve; 11% are classed as "Adopters" and 2% considered "Leaders".
Of all the countries surveyed, China has the greatest number of companies ahead of the curve (30%) and the UAE the least (0%).
Globally, very large enterprises of more than 5,000 employees were twice as likely (24%) to be ahead of the curve than smaller enterprises of 250-449 employees (12%); companies in the U.S. and The Netherlands were the greatest vanguards outside of Asia Pacific and Japan (at 20% and 21% respectively).
Guy Churchward, President of EMC Core Technologies said "This research highlights the enormous monetary impact of unplanned downtime and data loss to businesses everywhere.  With 62% of IT decision-makers interviewed feeling challenged to protect hybrid cloud, big data and mobile, it's understandable that almost all of them lack the confidence that data protection will be able to meet future business challenges.  We hope the global data protection index will prompt IT leaders to pause and reevaluate whether their current data protection solutions are in alignment with today's business requirements as well as their long term goals."
Simon Eid, General Manager of the Data Protection and Availability Division at EMC said "Some Australian companies are ahead of the curve when it comes to how they are protecting their data.  Worryingly though, the majority of local organisations are lagging behind in deploying modern data protection methods and are not confident that in the event of a data loss incident they would be able to fully recover their information.  Data loss and downtime has cost local organisations over US$55 billion in the last twelve months, which clearly demonstrates that organisations should be seriously concerned about preventing data loss.  As Australian organisations increasingly embrace mobile, cloud, and big data projects for 2015, the pressures on data protection will only increase.  In fact 60% of Australian businesses feel challenged when it comes to protecting emerging technologies. This study demonstrates that it is imperative for technology leaders to evaluate their current data protection approach and prepare now for the challenges ahead."
ADDITIONAL RESOURCES
Read through the complete findings at http://www.emc.com/microsites/emc-global-data-protection-index/index.htm?cmp=SOC-14Q4-GDPI-OT
To view the Global Results Infographic, visit http://www.emc.com/microsites/emc-global-data-protection-index/images-infographics/infographic-global.jpg
METHODOLOGY
Research carried out independently by Vanson Bourne between August and September 2014.  Respondents were IT decision makers within organisations employing over 250 people.  There were a total of 3,300 respondents from 24 countries.  200 respondents each in the USA, UK, France and Germany and 125 respondents each in Canada, Mexico, Brazil, Russia, South Africa, Turkey, UAE, Italy, Switzerland, The Netherlands, Australia, Japan, China, Korea, India, Singapore, Hong Kong, The Philippines, Thailand and Indonesia.
To create the maturity curve, IT decision-makers were asked specific questions relating to their backup and recovery experience, strategy and infrastructure. Each section was scored out of 64 to give an overall maturity rating. This score was then multiplied by a scaling factor to normalise the curve and give a total score out of 100 points. Once scored, these IT decision-makers were divided into four even segments from a low to high score; Laggards (scoring 1–25), Evaluators (scoring 26-50), Adopters (scoring 51-75) and Leaders (scoring 76-100).
FOOTNOTES
Enterprises defined as those companies employing more than 250 people. Figures based on company data from Dunn and Bradstreet. Figure represents total estimated loss to enterprises within the 24 countries covered by the EMC research.
Comparative figure based on previous EMC Disaster Recovery Surveys.
Average total loss per company is 2.33TB.  Assumes average email size of 100KB.
"Emerging workloads" here comprise hybrid cloud, big data and mobile.