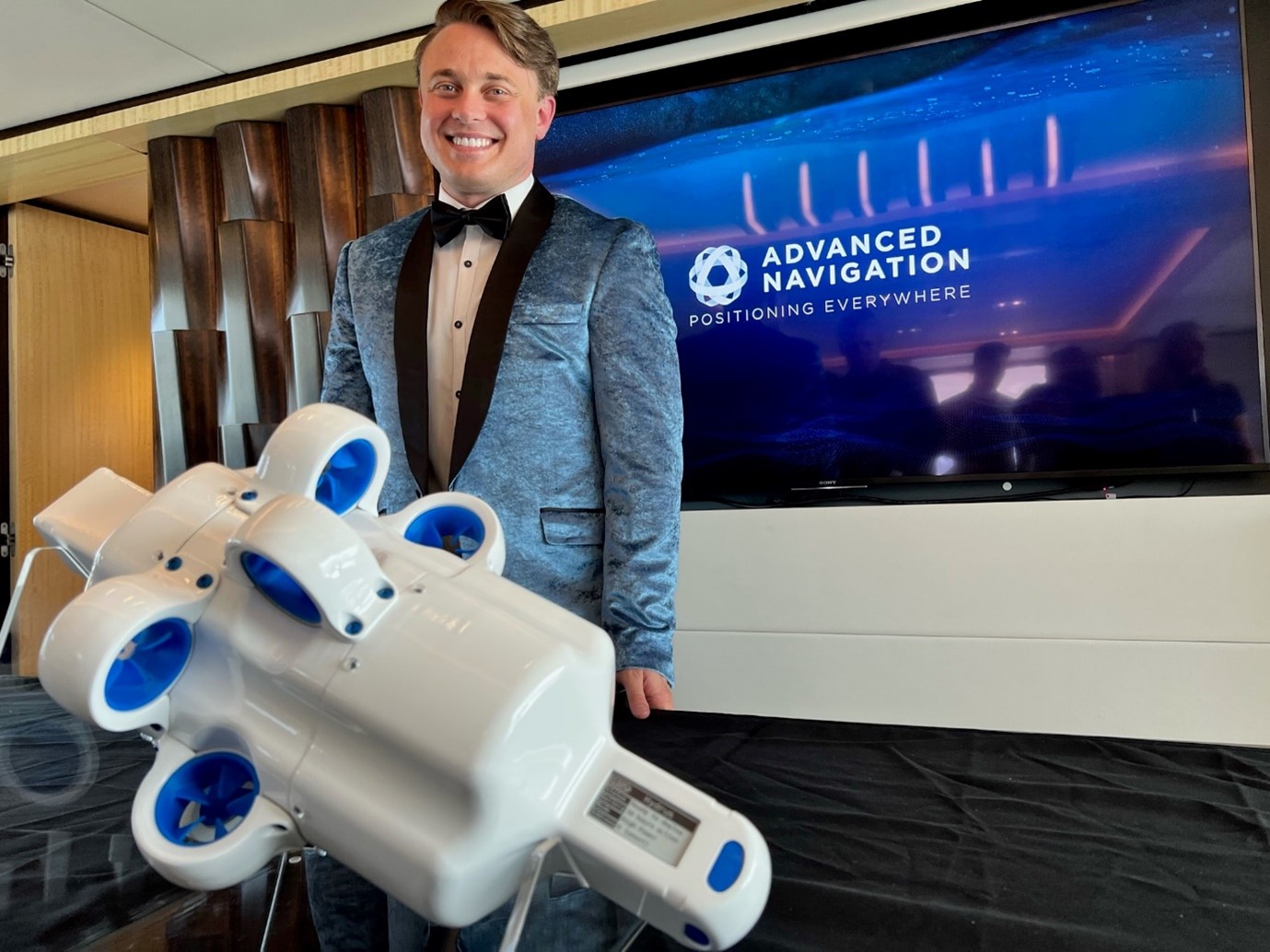 By Chris Cubbage, Editor. 
Launched with the typical style and finesse of an Andrew 'Twiggy' Forrest venture, Advanced Navigation, backed by the Minderoo Foundation, yesterday launched the 'Hydrus', an underwater autonomous drone.
Disembarking from Circular Quay, Sydney on a 32m super yacht to traverse Sydney Harbour, along with champagne and canapes, guests were provided an onboard presentation by CEO and co-founder Xavier Orr and a black sheet unveiling of the drone.
Subjected to a myriad of operational and technical questions, Xavier's briefing was of an impressive and versatile platform with a multitude of maritime applications. Hydrus is an autonomous submersible drone with applications in undersea research, survey and exploration. Hydrus can be used to monitor Reef structures, build maps of world ocean heritage sites, inspect underwater infrastructure and identify new marine life.
"We've seen a revolution take place in the aerial drone industry, 10-15 years ago, only qualified experts could fly drones. Today, drones are simple and reliable enough that anyone can use them – which is why we're seeing them in countless industries." said Xavier Orr.
"Looking at underwater technology, we want the same thing to happen. At the moment, underwater vehicles require specialist knowledge and training to be used effectively. We've developed Hydrus to ensure professional grade underwater imagery and data is accessible to everyone, enabling greater opportunities across the ocean, whether it's inspecting offshore wind farms, capturing undersea cinematography or monitoring coral reefs."
Then disembarking at Darling Point to an exclusive, harbourside mansion, guests were further briefed by an expert, pool-side panel session. Moderated by Australian filmmaker Damon Gameau and joined by Michaela Dommisse, Research & Infrastructure Manager at Minderoo Foundation, Justin Geldard, Researcher at University of Western Australia, Adriana Verges, Professor in Marine Ecology at UNSW, Andy Ridley, CEO at Citizens at the Great Barrier Reef and Xavier Orr.
As the panel highlighted, the ocean is an extremely challenging environment, with tremendous pressure and no access to internet or GPS. Currently, ocean exploration and surveyance requires large vessels to be manned by entire crews, ships to launch the vessels and qualified experts to manage the mission. Hydrus eliminates the need for this, acting as an all-in-one underwater inspection team, no larger than a football.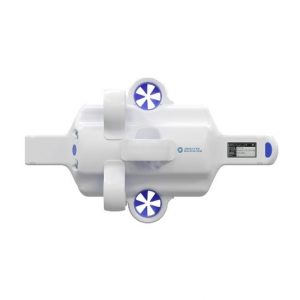 Hydrus, an autonomous submersible drone.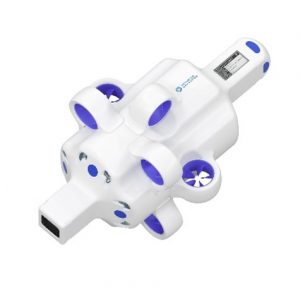 Andy Ridley said, "What you're trying to find is a way of constantly increasing sea time, research time, and then be able to utilise that exposure data. It's better to use that data to start looking at how we would be better stewards of the reef. Given that we're getting ourselves into a situation where we need essentially, for example, coral lifeboats, we need reefs that are going to be protected and are going to be able to be restored, just to hopefully bridge the gap whilst humanity gets its act together."
Adriana Verges agreed there is real benefits from using autonomous drone technology. She said, "the beauty of it is that you can get, with photogrammetry, an actual map of the whole area you're sampling. Many times we normally take quadrants, and then those quadrants are representative of the population and it's okay. But obviously, if you can actually capture the whole thing, that's revolutionary. You can measure the entire area, even get really high resolution images, which would be hard to do that by just diving.
Dr Tony Worby, Director of Flourishing Oceans and the Planet Portfolio at Minderoo Foundation said "Minderoo Foundation has made a strategic investment in this program as part of its mission to engage the best science and latest technologies in support of ocean conservation. Having technology like Hydrus is one way of supporting our marine researchers and scientists to access cutting-edge technology which puts them at the forefront of tackling the greatest threats to our global ocean."
Hydrus will be Available globally for purchase late this year. Pre-orders are available now.