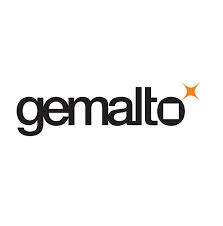 Gemalto, the world leader in digital security, demonstrates at INTERPOL World 2015 how its next-generation border and visa management solutions can enable immigration authorities to handle huge volume of travelers, with enhanced security and efficiency.
With a massive surge in the number of travelers worldwide, government and law enforcement agencies are facing significant challenges in securing their nations. Cross-border crimes are on the rise, while passengers are demanding speed and convenience at countries' checkpoints. A coordinated approach that integrates best-practice immigration processes with the state-of-the-art technologies, is therefore needed to improve global security and prevent identity fraud.
Guests to the Gemalto stand at INTERPOL World 2015 will experience:
The Coesys Border Management – an end-to-end solution, which integrates high-availability service platforms, secure software, and on-site services for easy deployment of immigration policies. It enables authorities to process inbound and outbound passengers at air, land and sea points of entry through automated document verification. It also allows them to coordinate their tasks with local and international agencies in real time, and securely manage all documents and procedures from a central post.
The Coesys Automated Border Control – the automated eGates, which combine the latest technologies in electronic gate hardware and border control software to provide expedited immigration clearance. It is a highly secure two-stage verification system that first validates the authenticity of the ePassport, and then performs facial or fingerprint recognition to match the person to the data stored on the ePassport.
Electronic Travel Documents – the ICAO compliant Sealys ePassports, which are embedded with an integrated microprocessor containing traveler's information such as picture, data, and fingerprint. These ePassports feature multiple layers of security and allow seamless crossings at manual or automated kiosks. From Korea to Sweden, from the United States to Singapore, Gemalto is the trusted partner for more than 30 ePassport programs around the world.
Coesys Visa Management – a full suite of service-oriented applications, which are designed to securely manage visa applications, issuance, and resident permits. These applications are used at embassies, consulates, and other locations such as visa-on-arrival.
Meet Gemalto and discover some of our major solutions to the growing challenges of border security at this year's INTERPOL World – booth L1-M33 on level 1.
For more information, visit https://www.interpol-world.com/